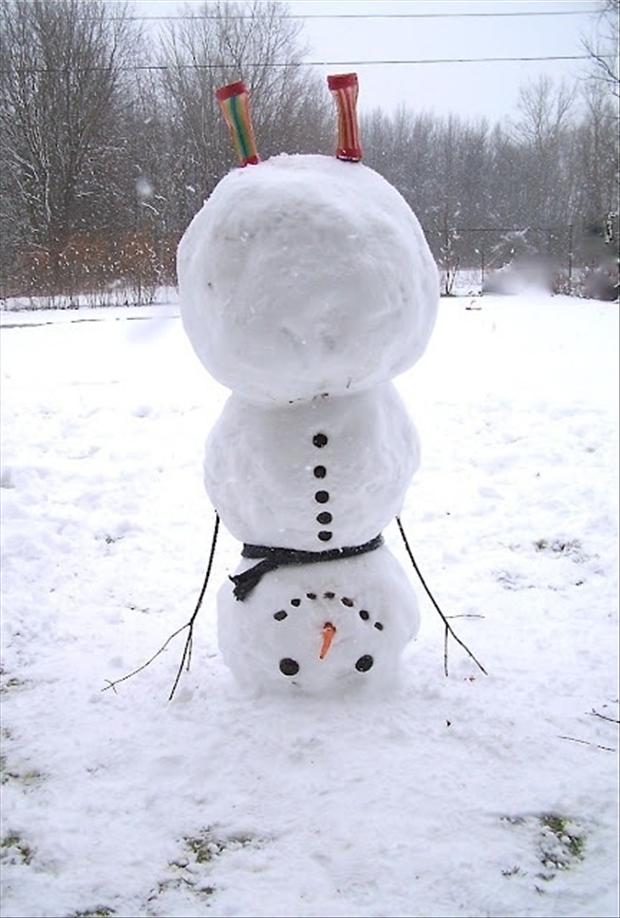 She caught him picking his nose!
Christmas is finally arriving in a little over two weeks and I'm so excited because this is the only chance I have to wear all my annoying Christmas gear and tell my extra awful Christmas jokes! Speaking of Christmas jokes here is what I like to think of as my snowman collection.
Q. What do you call a snowman with a six-pack?
A. The abdominal snowman.
Q. What do you call an old snowman?
A. Water.
So last week's email resulted in two things that I should follow up on. First thanks to everyone who reached out to the Attorney General that was affected by the decision from UPMC. Second, I wanted to thank everyone for the positive response I got about Xanax helping with our tree. This is the first Christmas that we are celebrating with our dog. We have to make sure she avoids eating the decorations or she may end up with tinselitus.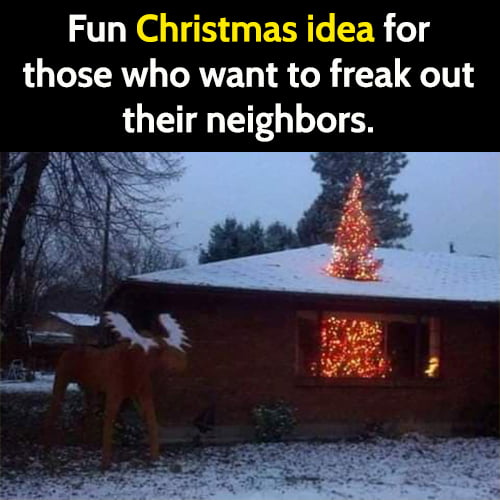 Now that I've gotten that out of my system, I want to tell you about our next movie night. On Wednesday the 21st of December, we will be showing The Muppet Christmas Carol on our movie screen at 5PM. This movie is free to the public and what better way to get ready for the holidays than to see a bunch of singing Muppets trying to help Ebeneezer Scrooge change his ways.
We should remind everyone of our upcoming holiday hours. On Saturday December 10th we are closing at five to have a staff party. December 24th we will be closing at three. Christmas we would be closed anyways since it falls on a Sunday. Monday the 26th we will be open our regular hours. New Year's Eve will be our regular hours, but we will stay late that night to bring in the new year while playing board games till midnight. New Year's Day, we will be closed. Let's talk about some of the other things we have coming up in the not too distant future:
Friday, December 9th, 6:30ish – 9ish, Board Game Night ~ This has long been a tradition to come in on a Friday and have fun playing games.
Saturday, December 10th, 1PM – 3PM, Tech Help (the group formerly known as Old Men That Sit Around and Talk About Computers) ~ This group meets every Saturday to help others with their tech problems and/or talk about trending technology. We have solved a lot of computer problems for various platforms and devices including phones, smart watches, digital cameras, CD players, and we have helped people with numerous software problems ranging from laptop and cell phone apps to even thing like Apple Car Play.
Saturday, December 10th, 5 PM – 7 PM, Staff and Volunteer Christmas Party ~ We love all those that help us everyday to make Lost and Found awesome! We will close a little early to have food, wassail, and a white elephant gift exchange to thank everyone that makes what we do look so easy!
Saturday, December 10th, 7 PM – 8:30 PM, Bereans ~ This is an open group where we discuss various bible topics. This Saturday, after our Christmas Party we will be discussing penal substitution atonement. Feel free to come and join us.
Tuesday, December 13th, 7 PM – 8:30 PM, Bible Study ~ We Just finished our study on the Gospel of John. We started this particular book at the beginning of January this year, we have not missed a single week. You've heard of the Bible in a year, well we managed one book of the Bible in a year. Join us as we have a social night where we are going to make popcorn and watch a movie title The Gospel of John. Checkout the trailer here.
Wednesday, December 21st, 5PM – 7PM, The Muppet Christmas Carol ~ Come and join us for a free movie for the public to enjoy. Our December movie is The Muppet Christmas Carol. This may or may not be what Charles Dickens intended, but it is my favorite rendition of this Christmas classic. Closed captions will be included.
Saturday, December 24th, Christmas Eve ~ We will be closing early on Christmas Eve. The entire store will close at 3 PM.
Saturday, December 31st, 7ish – just past midnight, An extra super long board game night!! ~ This year to bring in the New Year we intend to keep playing games well past the closing time on the soda fountain. Hang out while we play games.
Saturday, January 7th, 11AM – 12noon, LEGO Contest ~ We will be celebrating the 90th anniversary of LEGOs with a competition for kids in first through sixth grade. Various prizes for different age categories will be given out and the competition is free to the public.
Now for the part everyone always asks about, the food! Back by popular demand, our soup is a white chili, our current sandwich is kielbasa, and our specialty ice creams are currently Salted Caramel Brownie and Pumpkin. Also, while it last, our current specialty waffle is a delicious chocolate waffle.
Thanks and God bless
Sean