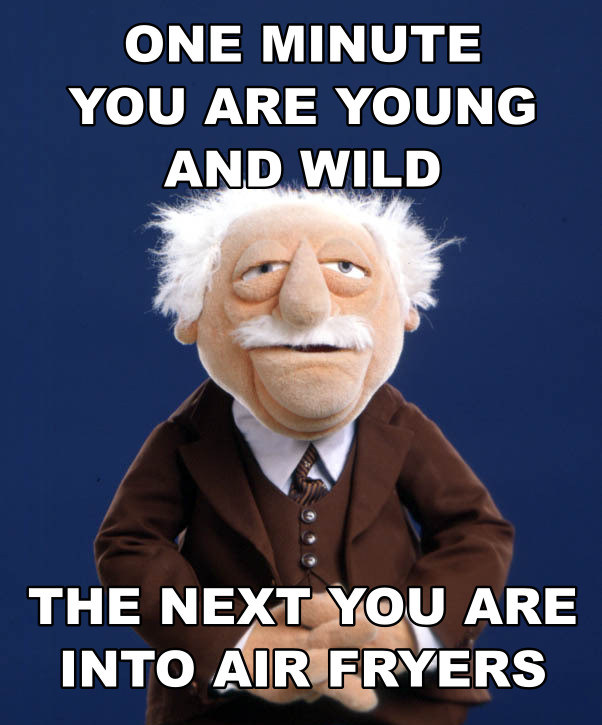 When I heard of an air fryer that doesn't use any oil I thought there was no way it would actually fry foods.
But then I found out it was full of hot air.
So we are preparing to expand our menu. As of today, you can get onion rings and next week we will add French fries. We will be making the with an air fryer. We've been open almost 6 years and people have been asking us for fries since we opened. We are excited to finally have a way to accommodate their request.
Hopefully, everyone stayed warm and safe this past week with all the snow.
This past Monday was a little rough on the parkway as the above photographic evidence can prove.
Let's go over our upcoming schedule:
Friday, January 21st, 6:30ish – 9 PM, Board Game Night ~ This has long been a tradition to come in on a Friday and have fun playing games.
Saturday, January 22nd, 7 PM 8:30 PM, Bereans Group ~ This group, which is open to the public, is discussing the Armor of God.
Tuesday, January 25th, 7 PM – 8:30 PM, Bible Study ~ We are doing a series on the leaders of Israel. We'll be nearing the end of the Northern kingdom.
February, All Month, Chocolate Month ~ It has become a great tradition for us to create many different delicious chocolate treats throughout the month. Stay posted as to what will be available each week!
Wednesday, February 16th, 5 PM – 7 PM, Movie Night ~ We will continue to show a new movie on the third Wednesday of every month. We just watched Shang-Chi. Be sure to let us know what movie we should watch in February!
Now for the part everyone always asks about, the food! Our current sandwich is a grilled chicken wrap, our current soup is Grandma's Sausage and Bean Soup and our current specialty ice creams are Cookie Butter Craze and Banana Pudding.
Thanks and God bless,
Sean