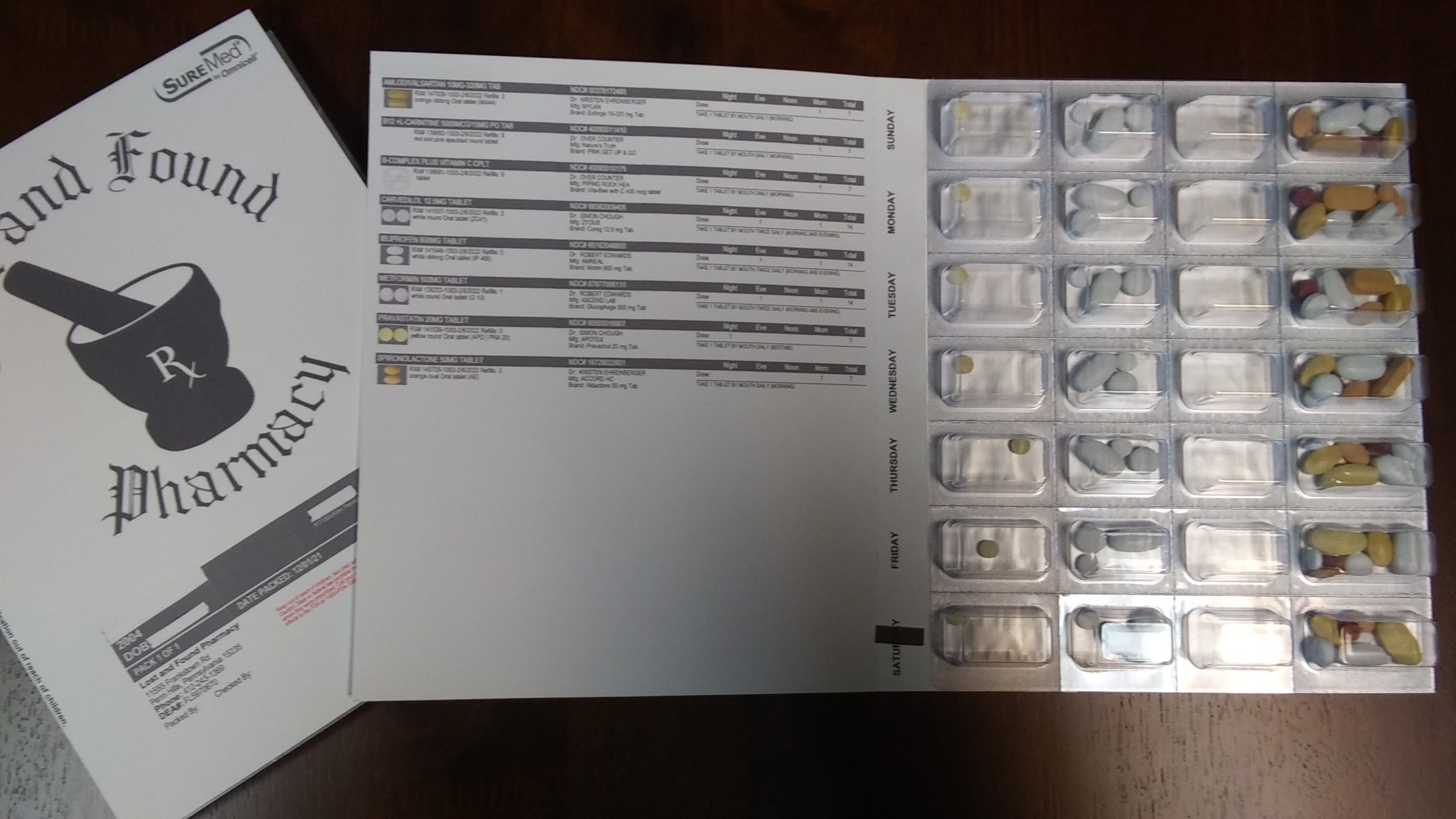 Do you or someone you love want some help keeping on top of all their medications?
Would it be beneficial for all of them to be filled at one time and to come organized for when they should be taken?
Compliance packaging, sometimes just called bubble packs, can help. Our pharmacy offers, as a free service, to fill all of your maintenance medications into compliance packs that are organized by day and time of day in easy-to-understand packages. They are laid out similarly to a pillbox making them intuitive to use and images of the medications are included to make it easy to identify which medication is which. The perforated flap can make it easy to tear off and works as a detailed list of all the medications that an individual regularly takes. As an additional benefit, our compliance packs are perforated so you could easily tear off a day's worth of meds to place in a pocket or purse for when someone wants to be on the go.

As one of the few pharmacies that offer this as a free service, and we offer free local delivery, this is a service that might be of use. Give us a call at (412) 243-1369, or use our contact form to get more information.