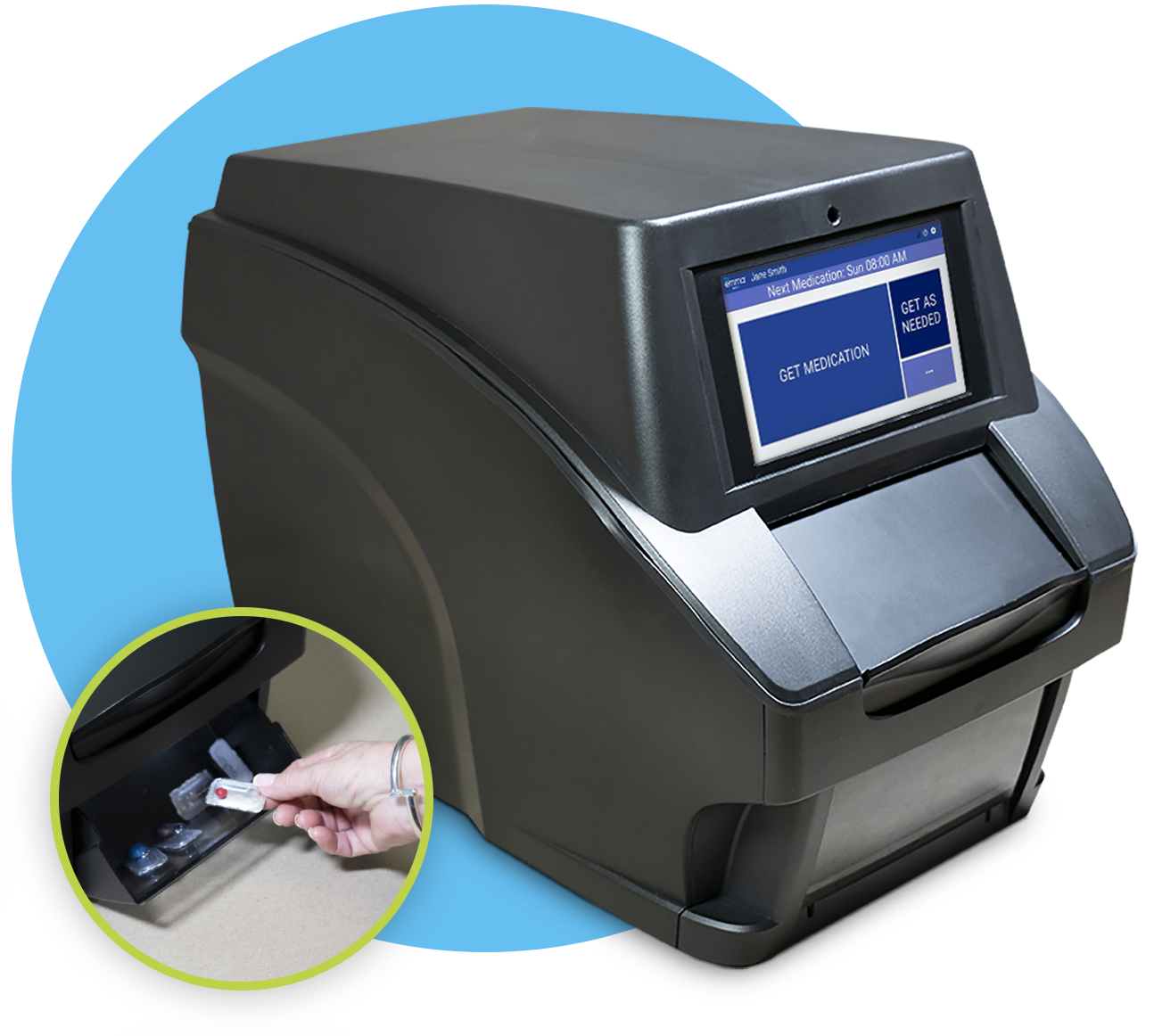 Medications are an important part of staying healthy for many people; however, it can get complicated. You may be good with a medication box, or using our freely available compliance packs. Some people may want something that can actually remind when their medications are due and track the medications that they only take when they need them. This is where our new product called MyEMMA fits in.
MyEMMA, once plugged in and connected to a wifi signal can get updates directly from the pharmacy when meds are changed and will also let the pharmacy know when you are running low so we can come and add the necessary drugs before you run out. Remote access for monitoring can be shared with a physician or a loved one. MyEMMA will remind you when your medication is due with an audible sound and does provide options to accept or reject medicine. There is also an onscreen option for individuals to take meds that they only need occasionally (including pain meds, medication for nausea, etc.).
Below is a short video on MyEMMA.
Typically, this is a relatively affordable product with no set-up fee and a $130/month lease price and $20/month for the pharmacy to provide the specially packaged medications for the MyEMMA. This gives it a total price tag of $150/month which is a lot less than having a medication service come to you to provide your meds at the appropriate time. That can often cost closer to $700/month. As this is a new product for us as well we are trying to encourage a number of people to take a free two month trial. We are offering this service currently to anyone within 10 miles of our store. If this is something you are interested in or have additional questions please call us at 412-243-1369 or use our contact form.
This is yet another way we are working to be your essential pharmacy.