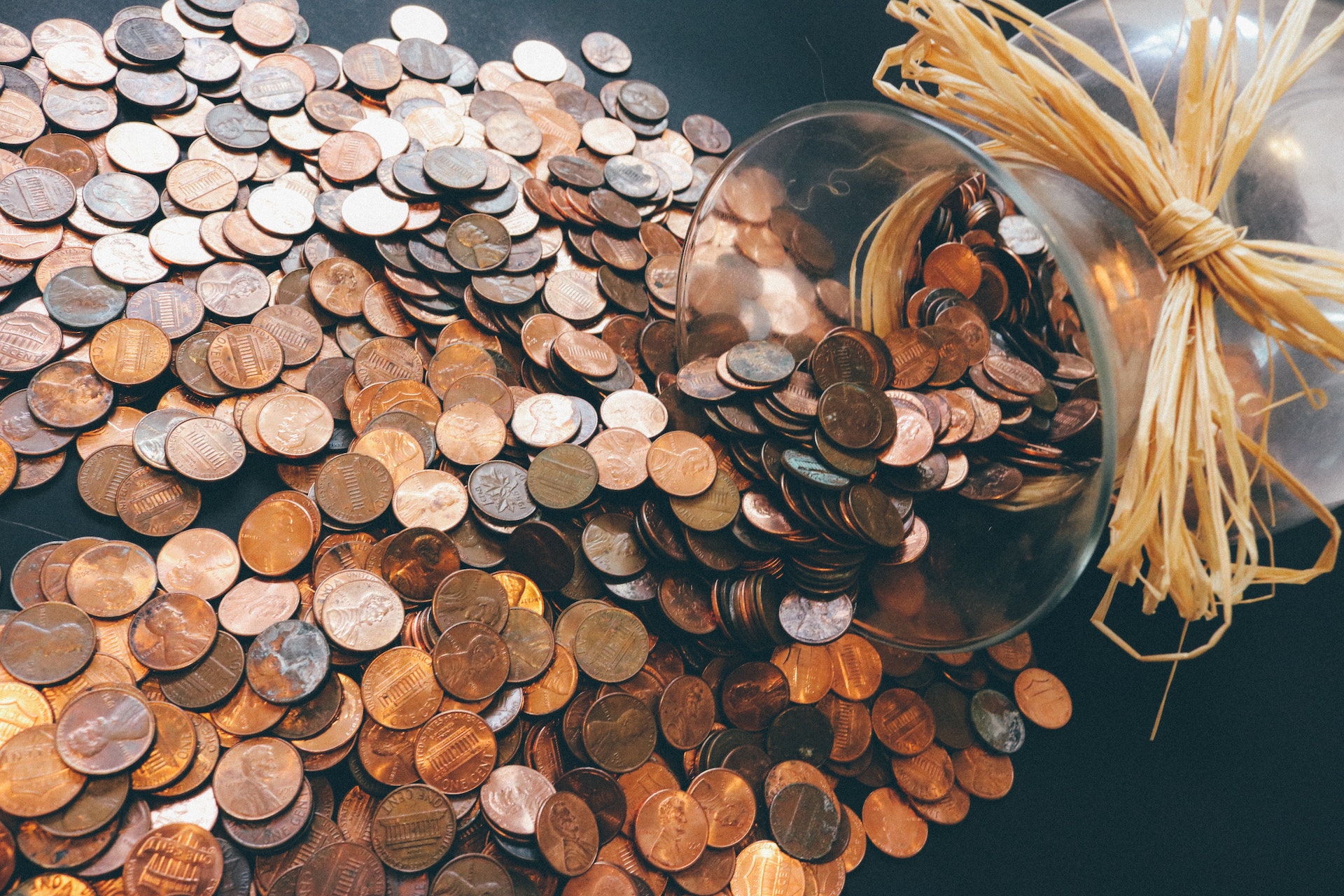 For awhile now, I've been trying to think in terms of metric. As an example I am 1.85 meters tall and weigh about 80 kilograms. Of course thinking in terms of metric can some times seem a little odd. As an example I was thinking the other day about greedy people.
If you give them 2.54 centimeters, they'll take 1.60934 kilometers.
I went to a sea food market the other day and found them to be greedy…
After all, everything they do is sell fish.
Maybe I'm just not keeping up with the times. I remember when air was free at the gas stations, and now you have to pay for it. You know why?
Inflation.
Many of you may already know, we recently launched a GoFundMe campaign.
It has led to a lot of questions. The short answer is that one of the companies responsible for paying us for the prescriptions we fill decided to charge us over $26,000 on 2022 with no explanation. And they are collecting the funds by simply not paying us for the prescriptions we fill for patients. We have reached out to the PA Insurance Commission, our local representative, and our wholesaler about this.
While we are confident that what they did is at least morally and ethically reprehensible, if not out right illegal, we still have to pay our wholesalers and take care of our patients. Any resolution with them directly, or through other means, will take time. We are looking for help. Please consider giving to our campaign so we can continue to be the place that helps our community afford their meds, and has Bible studies, LEGO competitions, movie nights, free tech help, and more!
With that in mind, I should probably mention what else we have coming up in the not too distant future:
Friday, October 6th, 6:30ish – 9ish, Board Game Night ~ This has long been a tradition to come in on a Friday and have fun playing games.
Saturday, October 7th, 1PM – 3PM, Tech Help: 3D Edition, We will still have volunteers to help you with various tech needs; however, we will have some additional info for those interested in 3D printing ranging from the basics for getting started all the way up to offering and exchanging pro-tips.
Saturday, October 7th, 7PM – 8:30PM, Bereans Group ~ This group, which is open to the public, is discussing 'What are the signs of the end times, and are we seeing them?'.
Sunday, October 8th, at 9AM and 10:30AM, Faith Community Church has invited us to share about our ministry during their 'Minute for Missions'. Please join their congregation for one of the services and also hear a little more about our ministry along with our current challenge.
Tuesday, October 10th, 7PM – 8:30PM, Bible Study ~ We are studying the Book of Exodus. This group is open to the public, so feel free to join us.
Wednesday, October 18th, 5PM – 7PM, Indiana Jones and the Dial of Destiny ~ I suggested that this movie should have been titled Indiana Bones and the Fight against Osteoporosis, but no one listened to me. This fifth installment of the Indiana Jones series is a great way to complete this saga. Join us as we cheer on our favorite fictional archeologist.
We've been making some fun spooky toys on our 3D printer.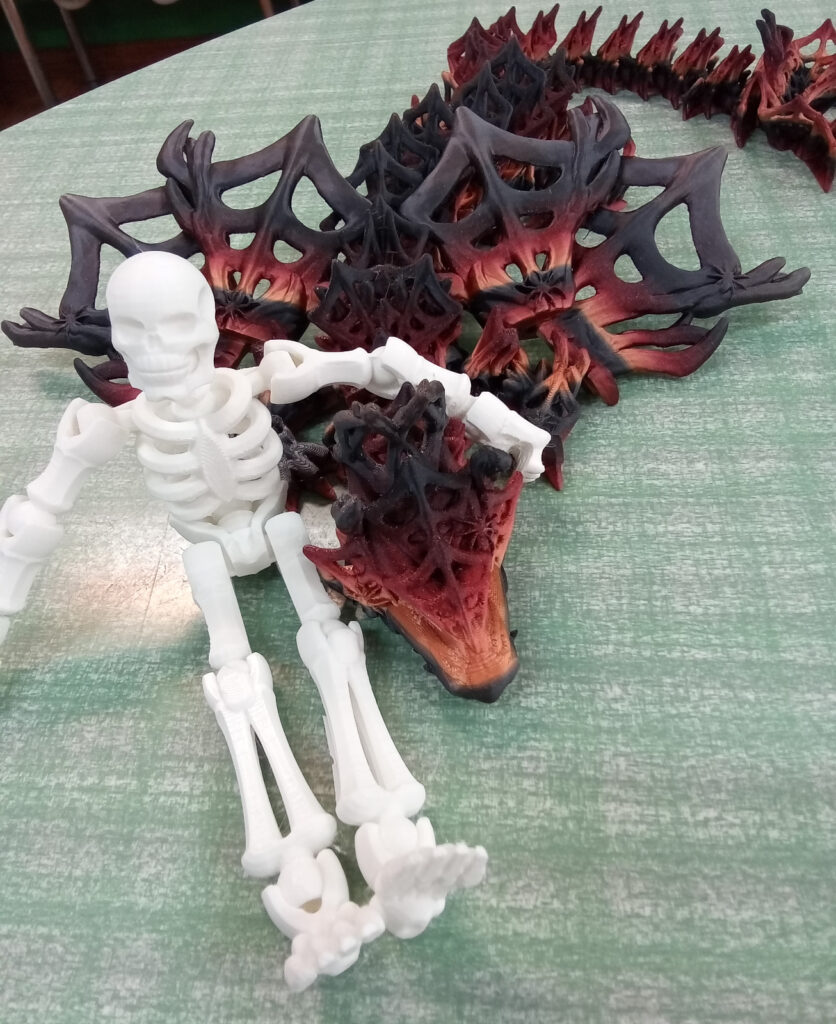 As we've recently started selling board games at Lost and Found, I decided to highlight a game that focuses on greed, Colt Express.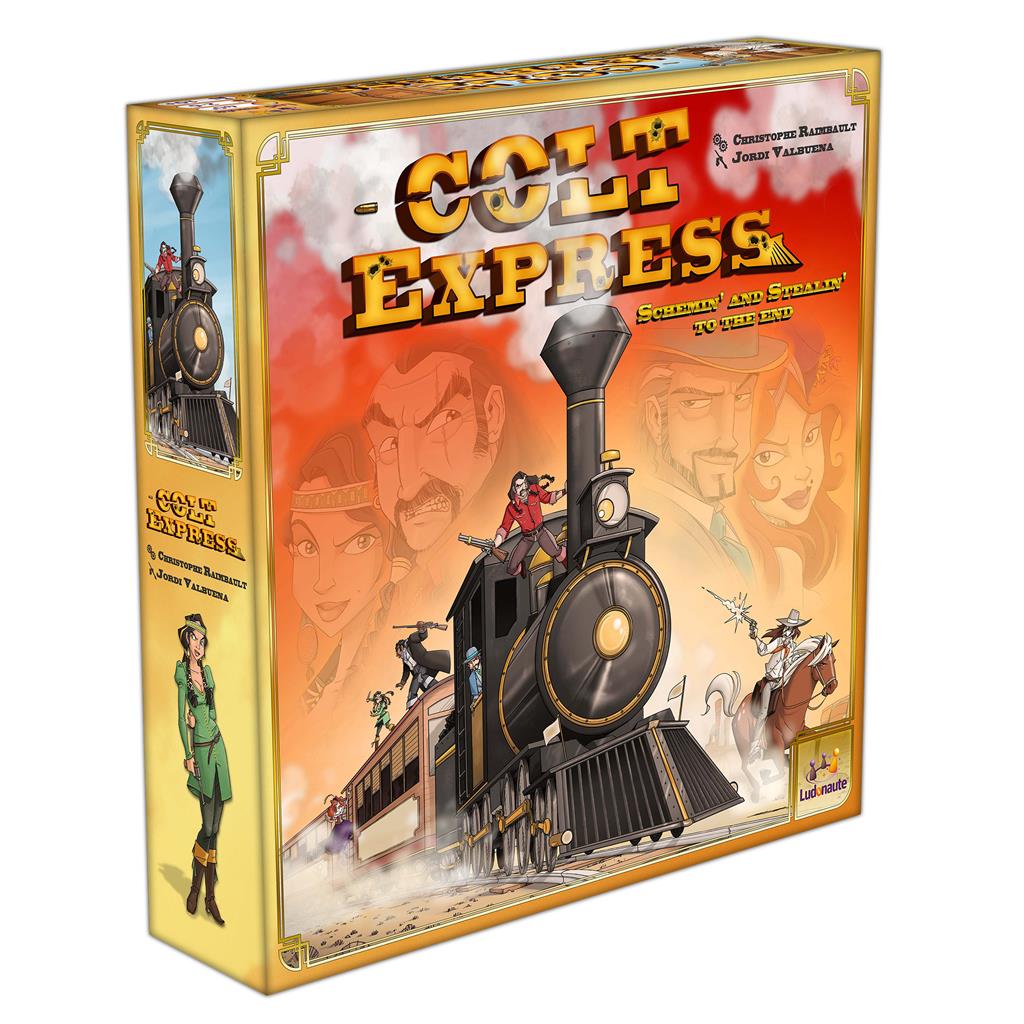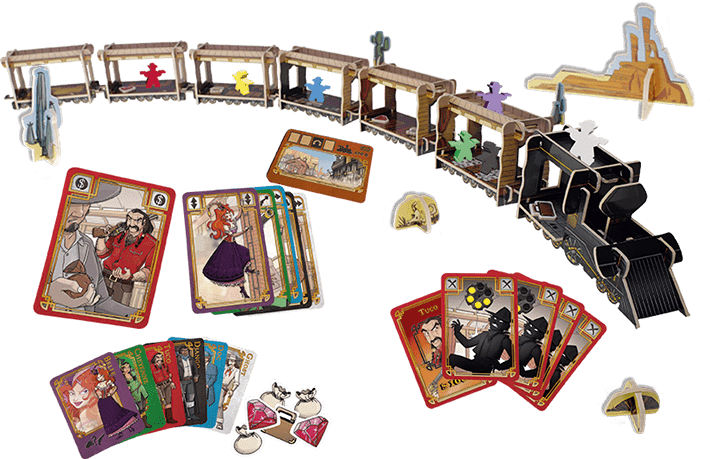 On the 11th of July, 1899 at 10 a.m., the Union Pacific Express has left Folsom, New Mexico, with 47 passengers on board. After a few minutes, gunfire and hurrying footsteps on the roof can be heard. Heavily armed bandits have come to rob honest citizens of their wallets and jewels. Will they succeed in stealing the suitcase holding the Nice Valley Coal Company's weekly pay, despite it having been placed under the supervision of Marshal Samuel Ford? Will these bandits hinder one another more than the Marshal since only the richest one of them can come out on top?
In Colt Express, you play a bandit robbing a train at the same time as other bandits, and your goal is to become the richest outlaw of the Old West.
Now for the part everyone always asks about, the actual food! Our soup is our very popular chicken tortilla soup and our sandwich is our delicious kielbasa! Our specialty ice creams are Pumpkin and Oatmeal Cookie Crave.
Thanks and God bless,
Sean