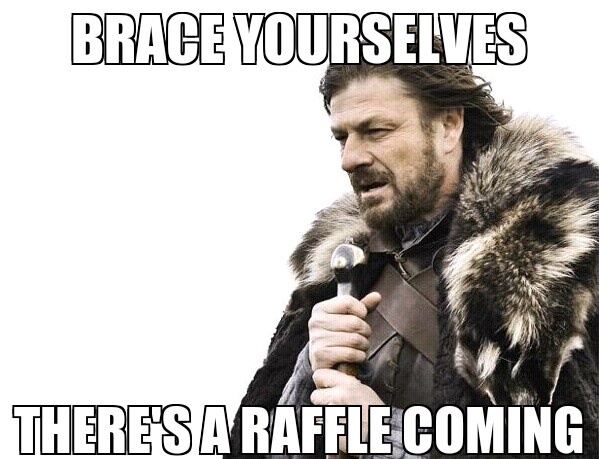 He was the family bread winner!
There was the time a friend of mine decided to include my thesaurus in a raffle without asking me first.
I was at a loss for words.
So we are getting ready for our annual craft show and raffle. This is our big Summer fundraiser. The Raffle will begin on August 13th along with our craft show and will be drawn on Labor Day. We are looking for people that would be interested in donating baskets. All of the proceeds will go to our patient care fund. If you are interested please let us know.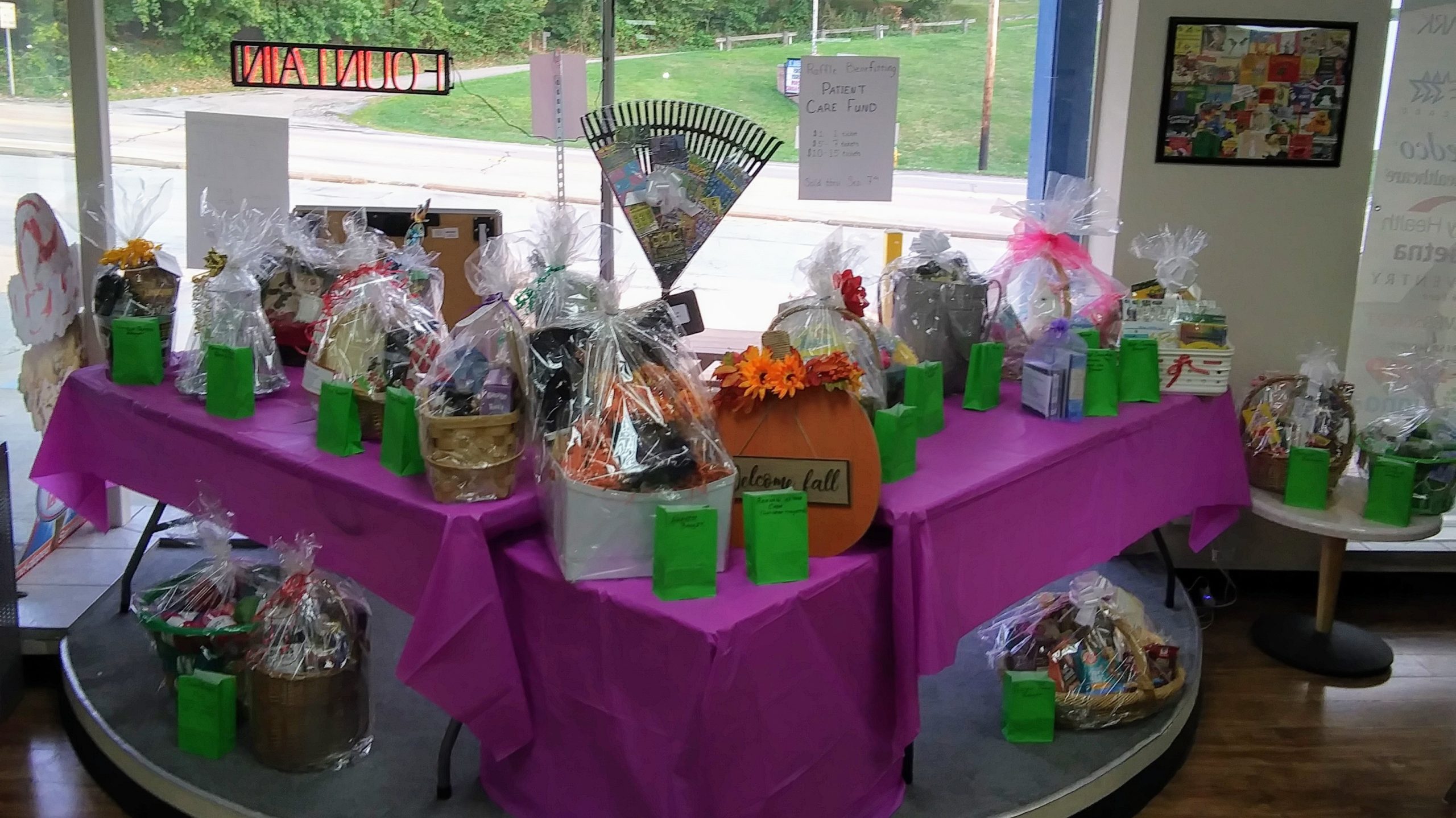 The above picture shows some of the baskets we have had in the past
I also want to start encouraging people to consider purchasing a table for the craft show. Even during the pandemic our craft show consistently had really good turn outs and this year we will also be offering all kinds of wonderful grilled food as an additional draw. The price for a table is $25 non-refundable as it is going to our patient care fund.
Last week we had a poll for what additional beverage we should add to our vintage soda fountain. Apparently bottomless root beer floats will be in our near future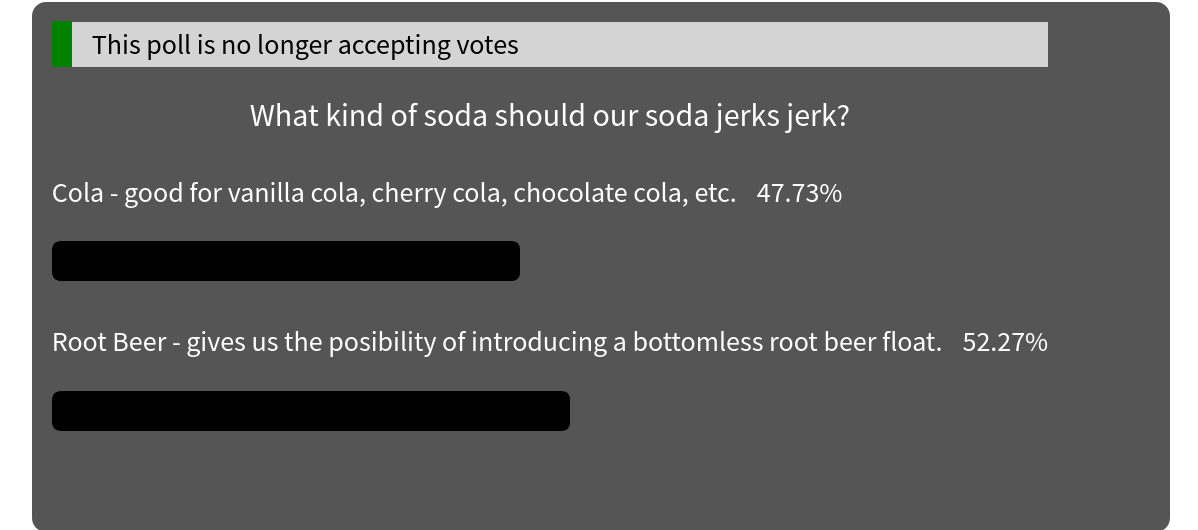 I would be remiss if I did not mention our up-coming film for movie night this month. We will be watching Thor Ragnarok on July 20th starting at 5PM. This (like all our movies) are free to the public. All this talk of Thor does remind me of a joke.
Q: Who is Thor's favorite singer?
A: MC Hammer
I know you thought that last joke was pretty lame, but I promise, you can't touch that! Even Just writing this makes me want to break out a pair of parachute pants and start dancing.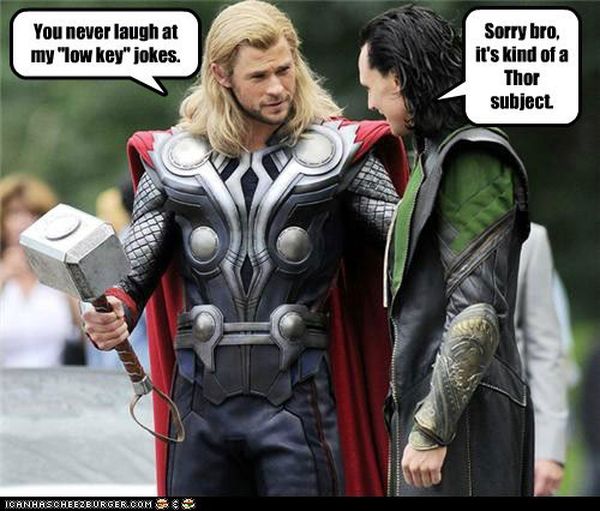 We should look at what else we have coming up in the not too distant future:
Friday, July 15th, 6:30ish – 9PM, Board Game Night ~ This has long been a tradition to come in on a Friday and have fun playing games.
Saturday, July 16th, 1PM – 3PM, Old Men That Talk About Computers ~ This group, whose name is in flux, meets every Saturday to help others with their tech problems and/or talk about trending technology. This Saturday we have lots we could be talking about including the fact that CP/M was just open sourced by DRDOS. As it is what MS DOS tried to replicate decades ago, it has some interesting history.
Saturday, July 16th, 7PM – 8:30PM, Bereans Group ~ This group, which is open to the public, is discussing where do people go when they die?
Tuesday, July 19th, 7PM – 8:30PM, Bible Study ~ We are continuing our study on the Gospel of John. We are currently on chapter 10. Feel free to join us and participate in the study.
Wednesday, July 20th, 5PM – 7PM, Thor Ragnarok ~ July's movie is a great thing to prep you for the new Thor movie that just came out! Thor Ragnarok set the bar pretty high, come and enjoy watching it with us on our screen.
Saturday, August 13th, 10AM – 2PM, Annual Craft Show ~ This year's craft show will have lots of activities, grilled foods, raffle baskets, and more! This is our big Summer fundraiser, so stop in and check things out. More details will be made available soon.
Now for the part everyone always asks about, the food! Our current soup is a delicious Buffalo chicken soup, and our current specialty ice creams are Black Cherry and Better Brownie Batter, which will soon be replaced by Coconut Chocolate Almond.