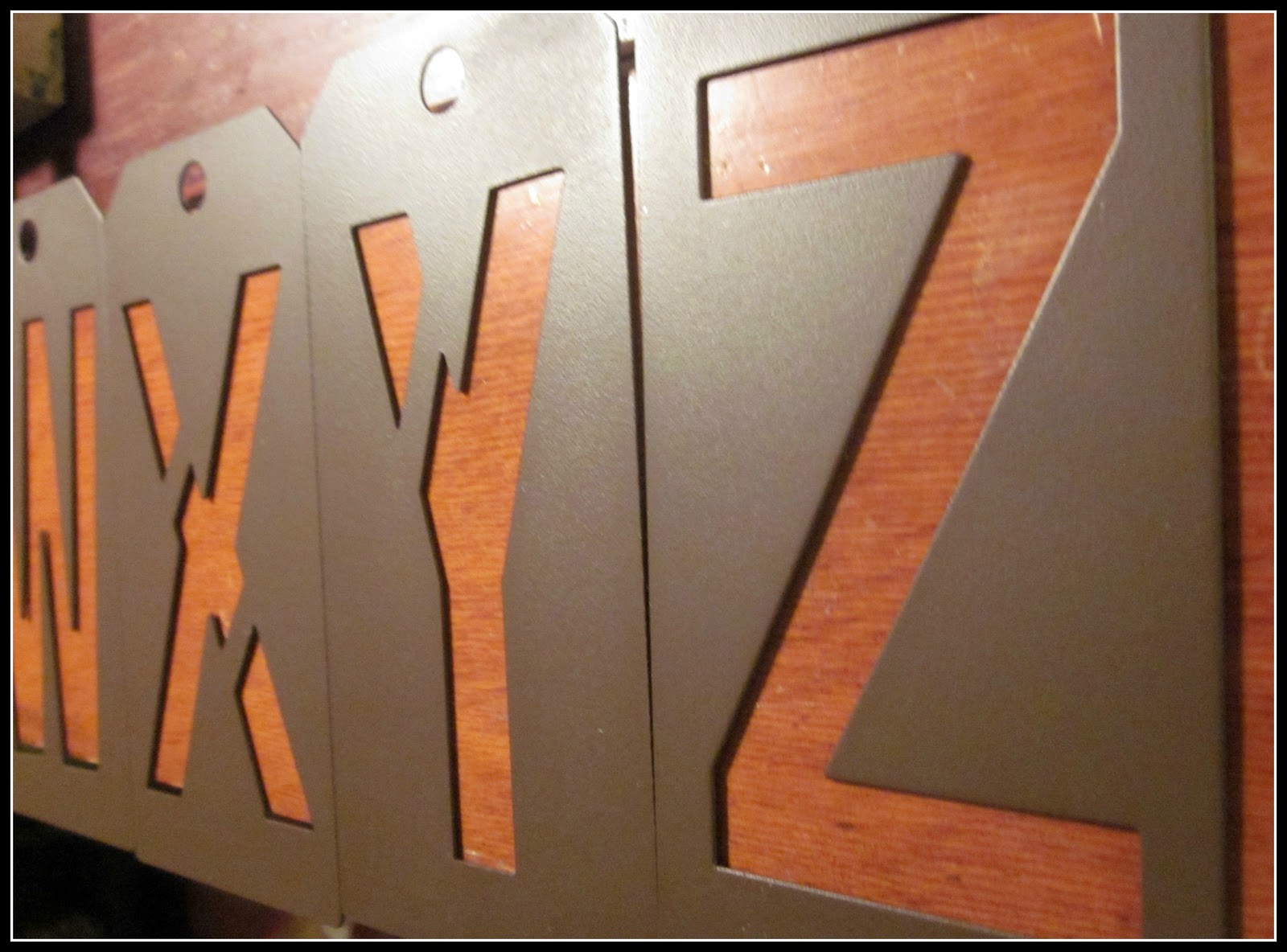 I'm having an excess stencil crisis.
We are getting ready for our Third Annual Craft Show on August 13th. I truly love art and beautiful craft work. It reminds me of a time when I saw these three foreign individuals looking at a painting of Adam and Eve at the Carnegie Museum.
The first man had an English accent and said, "They look so calm, clearly they must be British!".
The second person had a strong French accent and immediately disagrees. "No,no, they are beautiful and quite comfortable with their nakedness! They must be French!
The third individual takes his time before responding in a heavy eastern block accent, "They have no food, no shelter, nothing but an apple to eat, and they are being told this is paradise? They're clearly Russian."
Later that day when I was heading out of the museum to grab lunch over on Craig Street I saw where the museum had a set up for aspiring young artists to display some of their work. One of the artists, who was exhibiting his work for the first time was approached by a well known art critic that was in attendance and I decided to eavesdrop.
The critic asked to the young artist, "would you like my opinion on your work?"
"Yes, " replied the artist.
"It's worthless," said the critic.
The artist replied, "I know, but tell me anyway."
As we get ready for our craft show, we want to encourage people to register for their tables either at Lost and Found or using our online form: https://www.lostandfoundrx.com/lost-and-found-third-annual-craft-show/.
We should look at what else we have coming up in the not too distant future:
Friday, July 29th, 6:30ish – 9PM, Board Game Night ~ This has long been a tradition to come in on a Friday and have fun playing games.
Saturday, July 30th, 1PM – 3PM, Old Men That Talk About Computers ~ This group, whose name is in flux, meets every Saturday to help others with their tech problems and/or talk about trending technology. This Saturday we have lots we could be talking about including some of the interesting new players in home security, making the do it yourself scenario easy to set up.
Saturday, July 30th, 7PM – 8:30PM, Bereans Group ~ This group, which is open to the public, is discussing what the Bible means by sexual immorality.
Tuesday, August 2nd, 7PM – 8:30PM, Bible Study ~ We are continuing our study on the Gospel of John. We are currently on chapter 11. Feel free to join us and participate in the study.
Saturday, August 13th, 9AM – 2PM, Annual Craft Show ~ This year's craft show will have lots of activities, grilled foods, raffle baskets, and more! This is our big Summer fundraiser, so stop in and check things out. More details will be made available soon. You may register here or at our store.
Wednesday, August 17th, 5PM – 7PM, Galaxy Quest ~ Galaxy Quest is a parody of (and homage to) science-fiction films and series, especially Star Trek and its fandom. As the tag line says, "Never give up, never surrender!"
Saturday, September 3rd, time TBA, LEGO Competition! ~ Who doesn't love the parts of our imagination that are sparked by LEGO's? We will be having the first of a series of LEGO competitions complete with prizes for various age groups. More details will be provided soon.
Now for the part everyone always asks about, the food! Our current soup for just a little longer is a delicious Buffalo chicken soup, and our current specialty ice creams are Orange Blossom and Graham Central Station. Also, we just started serving Golden Malted Waffles with an introductory price of just $2.75 for a big Belgian style waffle with butter, syrup, and powdered sugar.
Thanks and God bless
Sean