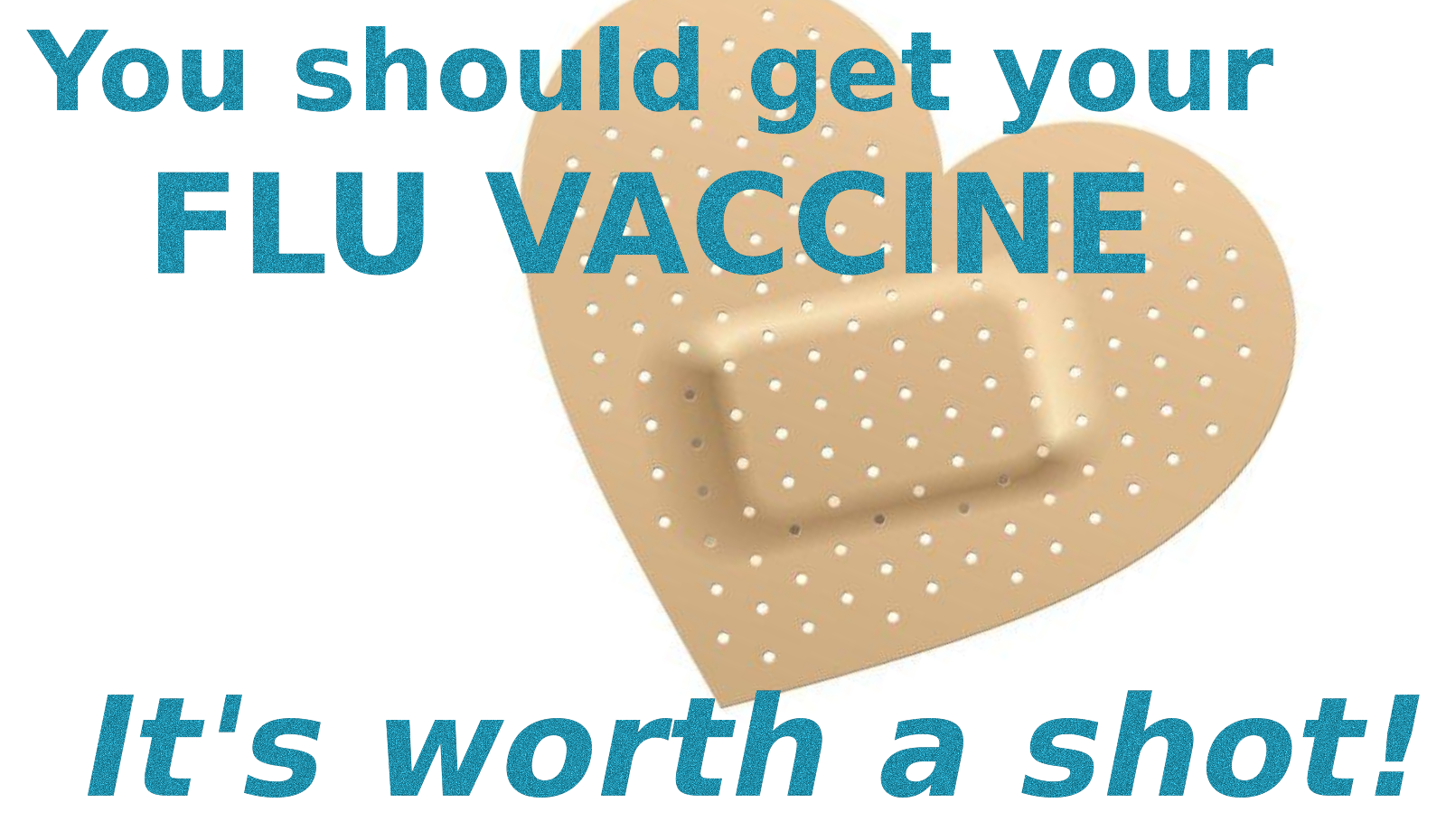 Apparently he got it from a cardinal.
So as you may have guessed from our opening joke, we have our flu vaccine in stock. The last couple of years pharmacies have generally run out of inventory pretty quickly, so stop in and get yours soon.
My grandparents were politicians and had an appreciation for jokes involving their ilk. One of my Grandmother's favorite jokes was 'What's the difference between flying pigs and honest politicians?'
Then she would say, 'I can actually remember the Swine Flu.'
Moving on from there, this is my last chance prior to movie night to let everyone know that we are showing LEGO Batman on Wednesday, September 21st at 5PM. This reminds me of a conversation I had with my wife earlier today:
Me: Hey Shan, do you want to hear my Batman impression?
Shannon: Sure.
Me: Oh no! Kryptonite!
Shannon: That's Superman.
Me: Thanks Shan. I've been practicing.
If you're on the fence about whether or not you should watch an animated Batman film, I think you should checkout the trailer for it.
I should probably tell you about what else we have coming up in the not too distant future.
Friday, September 16th, 6:30ish – 9PM, Board Game Night ~ This has long been a tradition to come in on a Friday and have fun playing games.
Saturday, September 17th, 1PM – 3PM, Old Men That Talk About Computers ~ This group meets every Saturday to help others with their tech problems and/or talk about trending technology. We have solved a lot of computer problems for various computer platforms and devices including embedded systems, and helped people with a lot of software problems.
Saturday, September 10th, 7PM – 8:30PM, Bereans Group ~ This group, which is open to the public, is spending this evening discussing God's judgement while enjoying a spaghetti dinner.
Tuesday, September 20th, 7PM – 8:30PM, Bible Study ~ We are continuing our study on the Gospel of John. We are currently in chapter 15 and we just learned a whole lot about vine dressing!
Wednesday, September 21st, 5PM – 7PM, LEGO Batman Movie ~ Come and join us for a free movie for the public to enjoy. Closed captions will be included.
Wednesday, November 5th, 11AM – 12:30PM, LEGO Competition ~ This competition is free to the public and will have kids from first through sixth grade utilizing their imagination as they compete for prizes.
Now for the part everyone always asks about, the food! Our current soup is our nearly famous chicken tortilla soup and our specialty ice creams are getting ready to change. They will be Deep Dish Apple Pie and Cinnamon Bun. Also, while it last, our current specialty waffle is a cinnamon roll waffle!
Thanks and God bless
Sean