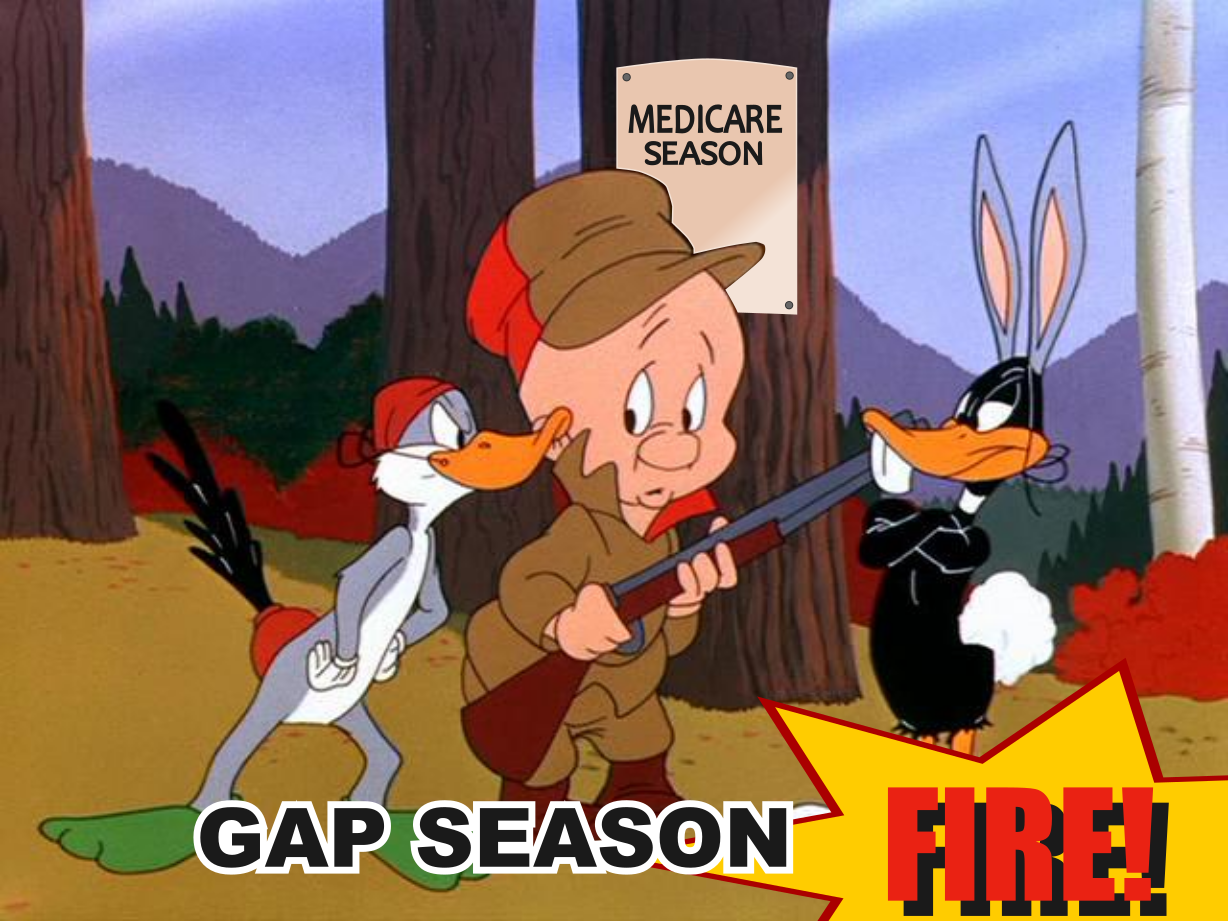 We have had lots of opportunity to be a blessing to those struggling with the Medicare Gap! This month alone we have helped approximately 70 community members that have fallen into the gap. That is in addition to all the other things we do to try and help including our essential meds, our work with the Sheep Clinic, and even just helping people get meds for less than their copays. We've helped multiple cancer patients save over a thousand dollars each this month just by providing them meds at our cost instead of the price their insurance requested.
Open enrollment for Medicare is coming and to call it confusing is an understatement. The Penn Hills Senior Center is having a Medicare Fair on Friday the 30th for 10:30 to 12:30 with lots of experts to try and help you navigate the confusion. Lost and Found is a last minute addition to the line-up. We'll talk to everyone about how we can help them when they fall into the donut hole, and strategies we can help people implement to stay compliant on their meds. Of course, talking about this reminds me of a joke.
What kind of insurance would Moses have if he was still alive today?
Medicare Part C.
To transition into some other things we have going on I should mention that this Saturday, after the store closes, our Bereans group is discussing the death penalty. This topic reminds me of a story I heard about in Texas where the death penalty is so common that they had to start a ticket line. A teller called out the number 6. An inmate nervously stepped forward and handed the teller his number. The teller says, "It isn't your turn, you have the number 9."
The inmate sighed with relief, he though his number was up!
We are also getting ready to show a rom-com movie on our screen on October 19th. It made me realize that I should write a romantic comedy about middle aged tennis players. I would call it 40-love.
Knight and Day, starring Tom Cruise and Cameron Diaz is our up coming movie night. It will be playing on our screen on Wednesday, October 19th at 5PM. Below is a trailer for the movie.
I should probably tell you about what else we have coming up in the not too distant future.
Friday, September 30th, 6:30ish – 9PM, Board Game Night ~ This has long been a tradition to come in on a Friday and have fun playing games.
Saturday, October 1st, 1PM – 3PM, Old Men That Talk About Computers ~ This group meets every Saturday to help others with their tech problems and/or talk about trending technology. We have solved a lot of computer problems for various platforms and devices including embedded systems, and we have helped people with numerous software problems.
Saturday, October 1st, 7PM – 8:30PM, Bereans Group ~ This group, which is open to the public, is spending this evening discussing the death penalty. Come and join us for the discussion and dinner as we try to understand this topic from a Biblical/Christian perspective.
Tuesday, October 4th, 7PM – 8:30PM, Bible Study ~ We are continuing our study on the Gospel of John. We are continuing chapter 16.
Wednesday, October 19th, 5PM – 7PM, Knight and Day ~ Come and join us for a free movie for the public to enjoy. Closed captions will be included.
Wednesday, November 5th, 11AM – 12:30PM, LEGO SNOT: Studs Not On Top ~ This competition is free to the public and will have kids from first through sixth grade utilizing their imagination as they compete for prizes.
Now for the part everyone always asks about, the food! Our current soup is our nearly famous chicken tortilla soup, our current sandwich is kielbasa, and our specialty ice creams are currently Pumpkin and Cinnamon Bun. Also, while it last, our current specialty waffle is a cinnamon roll waffle!
Thanks and God bless
Sean