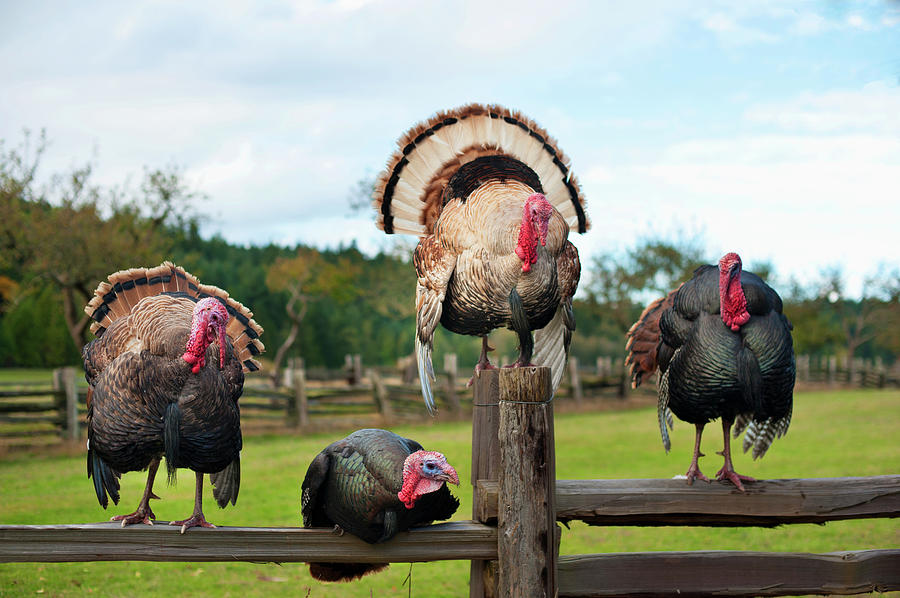 So my in-laws (not to be mistaken with the out laws) have this fantastically awful tradition of singing a turkey song that I'm pretty sure they collectively made up. I have, in more recent years, seen others perform it on YouTube and yet it somehow misses the simultaneously comedic and melancholy way that they perform it. Without any further ado hear are the lyrics to the song:
A turkey sat on a barnyard fence and he sang this sad sad tune, Thanksgiving is coming gobble gobble gobble gobble and I know I'll be eaten soooon! Gobble gobble gobble gobble gobble gobble gobble gobble. Thanksgiving is coming gobble gobble gobble gobble and I want to run awa-a-ay. Gobble gobble gobble gobble gobble gobble gobble gobble I don't like Thanksgiving Day-ay-ay!
While the lyrics are fantastic on their own, it is even better if you can convince my wife, the lovely Shannon, to sing this turkey dirge. Be sure to ask her to serenade this song to you soon!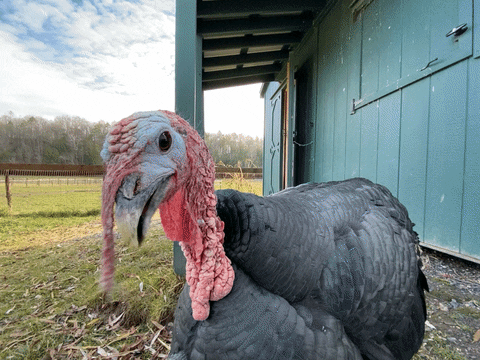 Thanksgiving is a great holiday, as it is one without pretense. It really is about overeating and being thankful. Last year when I made the turkey for Thanksgiving, my wife asked me why I didn't season it? I told her there wasn't enough thyme.
I love Thanksgiving leftovers, but eventually I get tired of them. At that point I quit cold turkey.
What should you expect at the end of Thanksgiving? The letter 'g'.
We just finished enjoying Shrek on our movie screen, so it's time to start thinking about other things coming up in the near future including Small Business Saturday, Giving Tuesday, our staff and volunteer Christmas Party and our next movie night will be The Muppet Christmas Carol.
Let's make a list of what we have coming up in the not too distant future.
Friday, November 18th, 6:30ish – 9PM, Board Game Night ~ This has long been a tradition to come in on a Friday and have fun playing games.
Saturday, November 19th, 1PM – 3PM, Tech Help (the group formerly known as Old Men That Sit Around and Talk About Computers) ~ This group meets every Saturday to help others with their tech problems and/or talk about trending technology. We have solved a lot of computer problems for various platforms and devices including phones, smart watches, digital cameras, CD players, and we have helped people with numerous software problems ranging from laptop and cell phone apps to even thing like Apple Car Play. I would love to look a little at alternative operating systems for modern computer hardware.
Saturday, November 19th, 7PM – 8:30PM, Bereans Group ~ This group, which is open to the public, is spending this evening discussing how to read different genres with in the Bible including symbolism. It is a pretty cool and complicated subject, but since our group regularly proves that we just don't know any better than to avoid certain subjects, it should be a lot of fun.
Tuesday, November 22nd, 7PM – 8:30PM, Bible Study ~ We are continuing our study on the Gospel of John. We are at the beginning of chapter 20 right after Jesus was crucified. Join us as we discuss what happens next!
Thursday, November 24th, Closed for Thanksgiving Day ~ No need to cry fowl, we will be open again the very next day.
Saturday, November 26th, all day, Small Business Saturday ~ We will have lots of games and activities, along with sales, and door prizes. Be sure to stop in for Small Business Saturday and take part in the fun. A schedule of events is as follows:

All Day – Balloons with prizes inside and free wassail will be served all day while supplies lasts.
11AM – Prize ball (aka, the Saran wrap game) will be played
1PM – Christmas Bingo
3PM – Christmas Jeopardy
5PM – Decorate tree and sing Christmas Carols followed by Charlie Brown Christmas.
7PM – Hang out with our Bible study

Tuesday, November 29th, all day, Giving Tuesday ~ Be sure to support the non-profits that you care about most.
Saturday, December 10th, 5PM – 7PM, Staff and Volunteer Christmas Party ~ We love all those that help us everyday to make Lost and Found awesome! We will close a little early to have food, wassail, and a white elephant gift exchange to thank everyone that makes what we do look so easy!
Wednesday, December 21st, 5PM – 7PM, Shrek ~ Come and join us for a free movie for the public to enjoy. Our December movie is The Muppet Christmas Carol. This may or may not be what Charles Dickens intended, but it is my favorite rendition of this Christmas classic. Closed captions will be included.
Now for the part everyone always asks about, the food! Our current soup is our delicious hash brown soup, our current sandwich is kielbasa, and our specialty ice creams are currently Oatmeal Cookie Crave and Deep Dish Apple Pie. Also, while it last, our current specialty waffle is the seasonally appropriate pumpkin.
Thanks and God bless
Sean