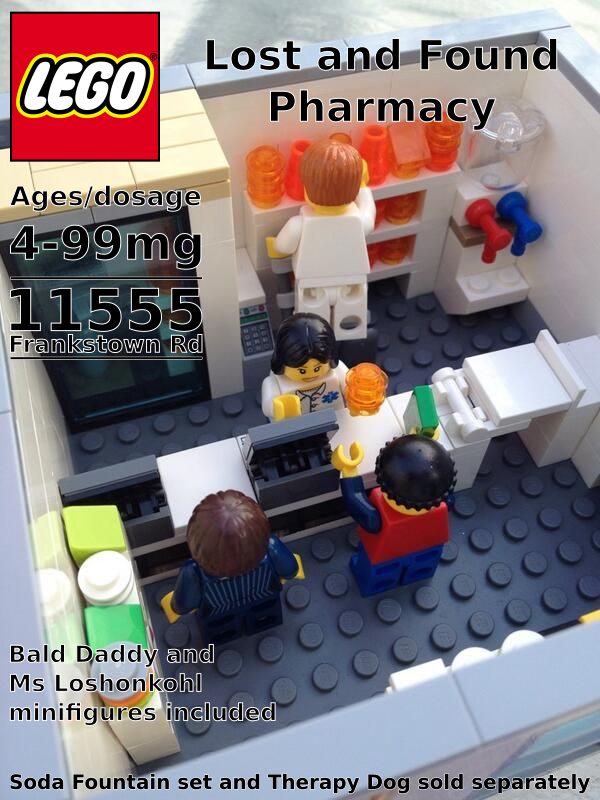 As a pharmacy we have learned a lot about various health concerns. What is the most common health concern for LEGO Minifigures?
Separation anxiety!
On a more serious note, I was just reading that LEGO bricks are being used to help people with dementia and Alzheimer's.
They are being put on the floor by the side of their beds to remind them to put their shoes on when they get up
As a lover of LEGOs I was excited to hear they just opened the world's largest LEGO store in California?
Apparently, people are lining up for blocks.
This Saturday we will be celebrating the 90th anniversary of LEGOs with a competition for kids in first through sixth grades. The competition starts at 11AM and is free to the public. There will be prizes for winners in various age categories.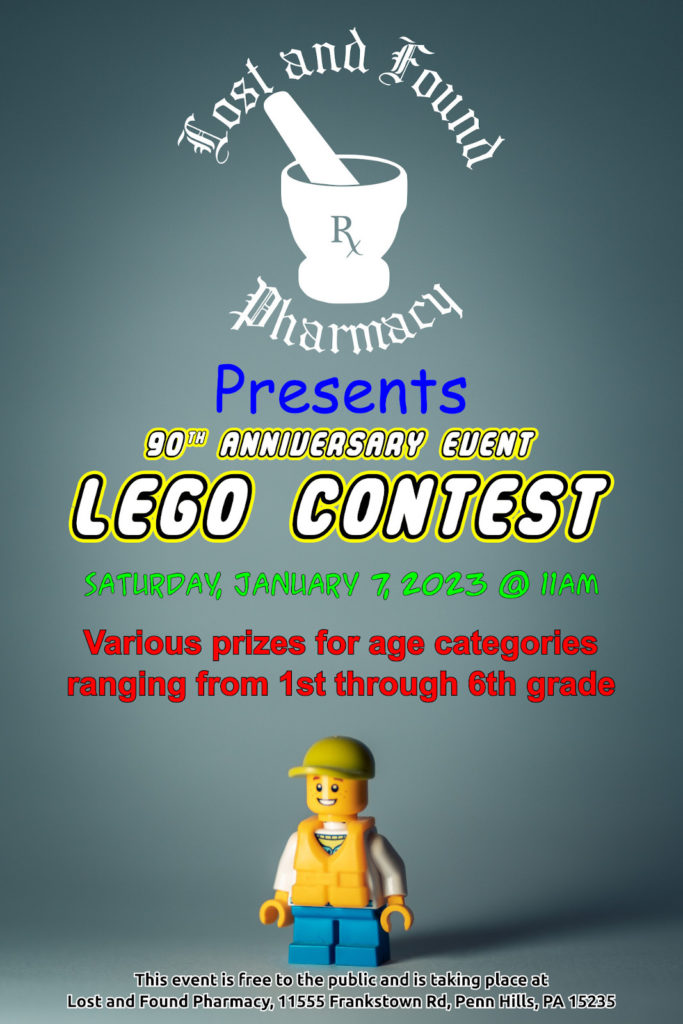 I should probably tell you about what else we have coming up in the not too distant future.
Friday, January 6th, 6:30ish – 9ish, Board Game Night ~ This has long been a tradition to come in on a Friday and have fun playing games.
Saturday, January 7th, 11AM – 12noon, LEGO Contest ~ We will be celebrating the 90th anniversary of LEGOs with a competition for kids in first through sixth grade. Various prizes for different age categories will be given out and the competition is free to the public. Below is a video providing a brief history of LEGO.
Saturday, January 7th, 1PM – 3PM, Tech Help (the group formerly known as Old Men That Sit Around and Talk About Computers) ~ This group meets every Saturday to help others with their tech problems and/or talk about trending technology. We have solved a lot of computer problems for various platforms and devices including phones, smart watches, digital cameras, CD players, and we have helped people with numerous software problems ranging from laptop and cell phone apps to even thing like Apple Car Play. If you got a new device for Christmas, bring it in and we can help you set it up!
Saturday, January 7th, 7PM – 8:30PM, Bereans Group ~ This group, which is open to the public, is discussing what the Bible teaches about accountability. If you just made some New Year's resolutions, this might just be a good topic for you.
Tuesday, January 10th, 7 PM – 8:30 PM, Bible Study ~ We are studying the book of Daniel and we will be learning about King Nebuchadnezzar's dream of a statue and looking at various interpretations.
Wednesday, January 18th, 5PM – 7PM, The Princess Bride ~ Join us for a movie that has fencing, fighting, torture, revenge, giants, monsters, chases, escapes, true love, miracles…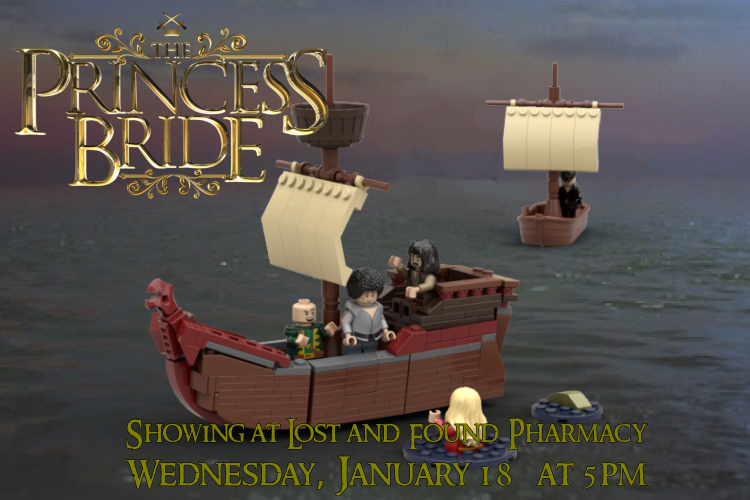 Now for the part everyone always asks about, the food! Our soup is a white chili, our current sandwich is changing over to a pizza panini, and our specialty ice creams are Mint Moose Tracks (soon to be replaced by Midnight Caramel) and Coconut Chocolate Almond. Also, while it last, our new specialty waffle is a delicious strawberry waffle.
Thanks and God bless
Sean