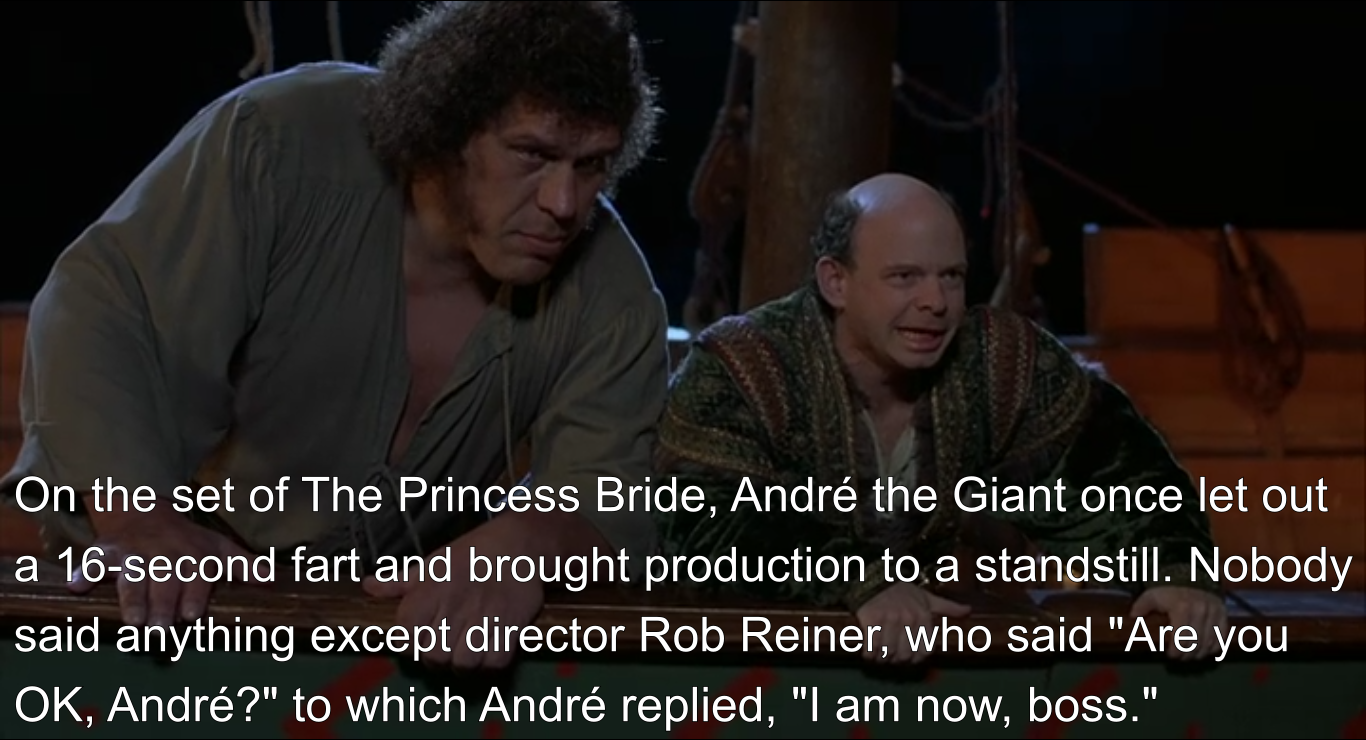 Our upcoming movie is The Princess Bride, but that true story above reminds me of something that someone shared with me the other day. One of our customers came in looking for simethicone to help her with her flatulence problem. She said when she farted the other day and her coworker had to open a window. Since I know she is a flight attendant, that had to be really bad!
An old married couple is at a concert one Friday night, when the woman turns to her husband and says, "I've just let out a really long, silent fart. What should I do?"
The husband tells her, "Replace the battery in your hearing aid."
In the world of flatulence, I want to remind you to never fart during church, because then you're stuck sitting in your own pew!
I know my opening was quite a gas, but I want to take a moment and thank all the kids that participated in our LEGO contest this past weekend where we celebrated the 90th anniversary of LEGO. The big winners were: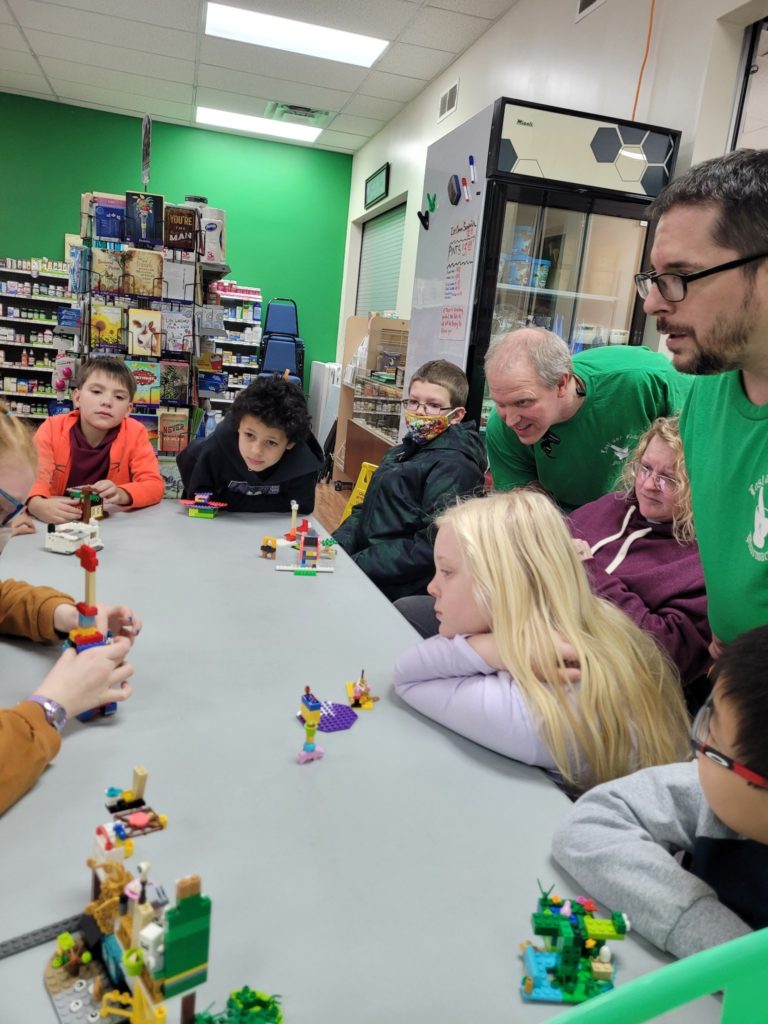 Billy for his creation of the house of the future complete with wheels and a self composting toilet in the first grade and under category,
Tyler and his jungle house of the future with motion sensors, alarms for natural disasters, and much more won the second grade age group,
Marin's futuristic creation involved the last robot on earth that was covered with enough eyes to make Sauron jealous won the third grade an up category.
Let's talk about what else we have coming up in the not too distant future.
Friday, January 13th, 6:30ish – 9ish, Board Game Night ~ This has long been a tradition to come in on a Friday and have fun playing games.
Saturday, January 14th, 1PM – 3PM, Tech Help (the group formerly known as Old Men That Sit Around and Talk About Computers) ~ This group meets every Saturday to help others with their tech problems and/or talk about trending technology. We have solved a lot of computer problems for various platforms and devices including phones, smart watches, digital cameras, CD players, and we have helped people with numerous software problems ranging from laptop and cell phone apps to even thing like Apple Car Play. If you got a new device for Christmas, bring it in and we can help you set it up!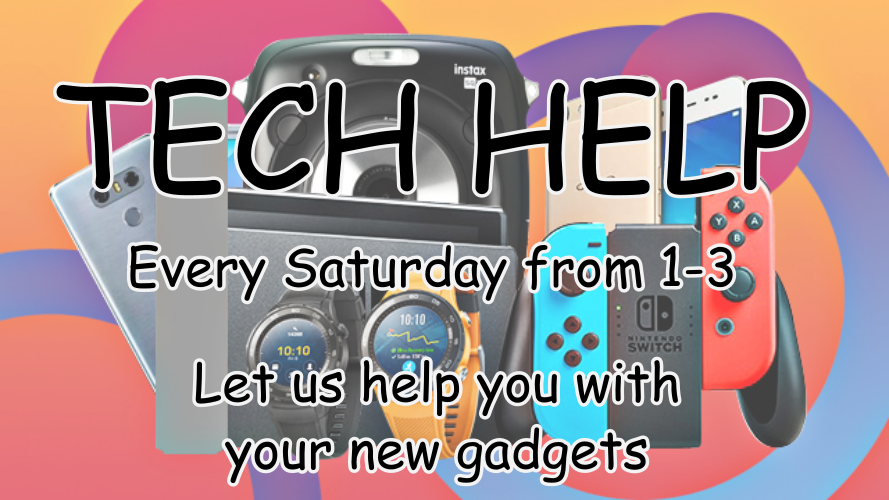 Saturday, January 14th, 7PM – 8:30PM, Bereans Group ~ This group, which is open to the public, is discussing what the Bible teaches about judging others. We all tend to do it, but should we? When and how?.
Tuesday, January 17th, 7 PM – 8:30 PM, Bible Study ~ We are studying the book of Daniel and we will be learning about King Nebuchadnezzar's dream of a statue and looking at various interpretations.
Wednesday, January 18th, 5PM – 7PM, The Princess Bride ~ Join us for a movie that has fencing, fighting, torture, revenge, giants, monsters, chases, escapes, true love, miracles…
Now for the part everyone always asks about, the food! Our soup is a white chili, our current sandwich is changing over to a pizza panini, and our specialty ice creams are Midnight Caramel River and Coconut Chocolate Almond. Also, while it last, our new specialty waffle is a delicious strawberry waffle.
Thanks and God bless
Sean