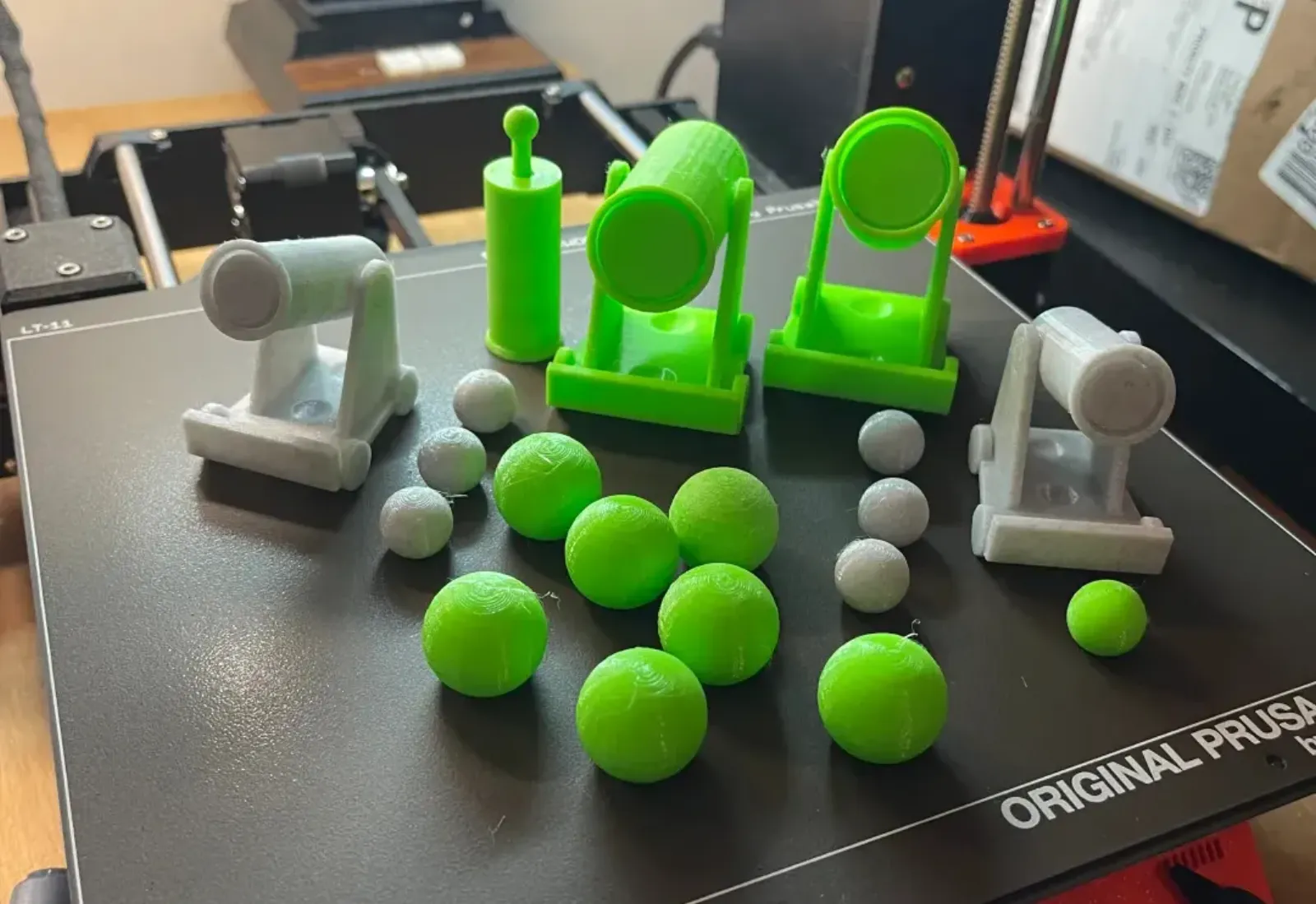 Recently someone was boasting to me that they could 3D print a gun….
I wasn't impressed. I've had a Canon printer for years.
So we have lots of things to look forward to, including a LEGO competition in a week and a half, the Jesus Revolution movie in mid May, our first big cookout of the year at the end of May, a 3D printing service soon, lots of board games with unique add-ons, and more than what should be crammed into an introductory sentence.
Since our up-coming LEGO Contest (Saturday, May 6th @11 AM) is food themed it made me wonder, If you made waffles out of LEGOs and someone tried to take them, should you shout, "L'Eggo my LEGOs!"?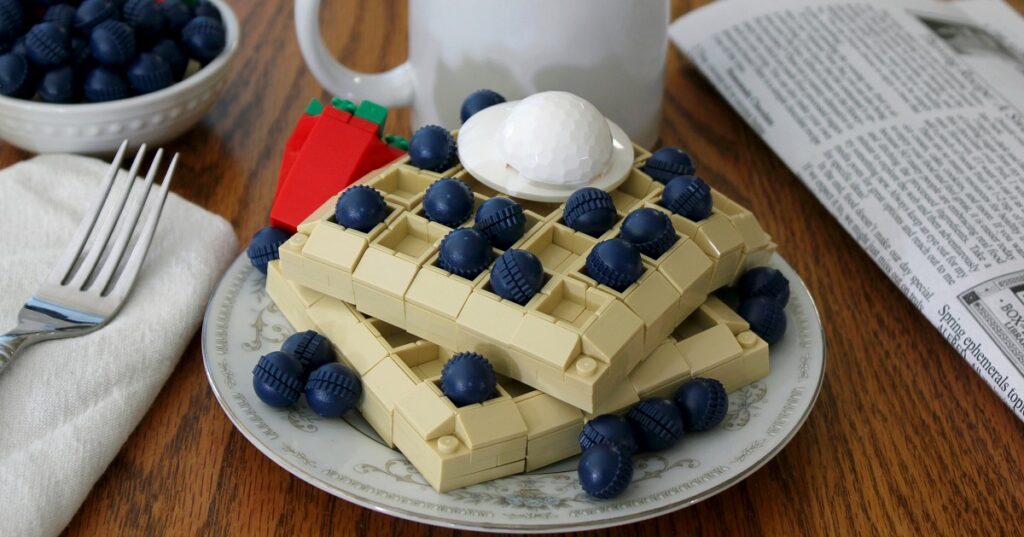 With us getting ready to show Jesus Revolution in a few weeks (Wednesday, May 16th @ 5PM), I've started looking for more Christian movies to show. I noticed that Matt Damon has a new movie coming that based on the title must be a Christian movie….Bourne Again!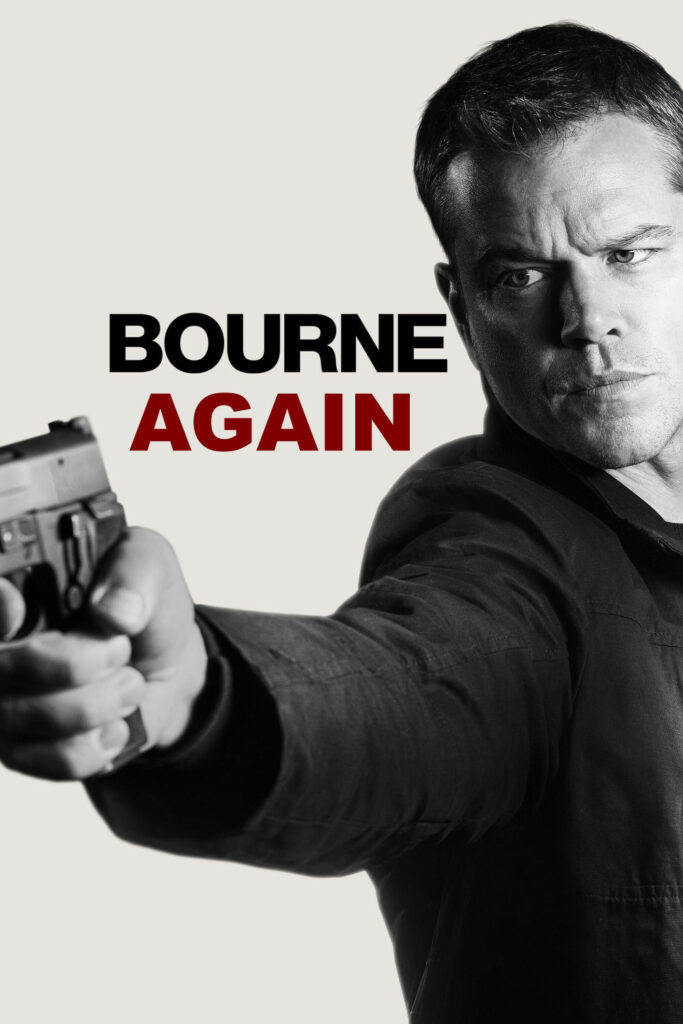 Another big thing we have coming up is a 3D printer, which people could print out their own designs on. If we don't immediately get a plethora of requsts, have a lot of original ideas ourselves for things we want to print. To go along with the ideas we have, we are finally going to be expanding into selling board games with a lot of unique expansions that you may not be able to find elsewhere.
We should mention what all we have coming up in the not too distant future:
Friday, April 28th, 6:30ish – 9ish, Board Game Night ~ This has long been a tradition to come in on a Friday and have fun playing games.
Saturday, April 29th, 1PM – 3PM, Tech Help (the group formerly known as Old Men That Sit Around and Talk About Computers) ~ This group meets every Saturday to help others with their tech problems and/or talk about trending technology. We have solved a lot of computer problems for various platforms and devices including phones, smart watches, digital cameras, CD players, and we have helped people with numerous software problems ranging from laptop and cell phone apps to even thing like Apple Car Play. If you got a new (or problematic) device, bring it in and we can help you set it up! This week I know we'll be replacing the thermistor on a 3D printer, and installing a new operating system on a laptop for someone.
Saturday, April 29th, 7PM – 8:30PM, Bereans Group ~ This group, which is open to the public, is discussing communion and the differences between protestant and Catholic beliefs regarding it.
Tuesday, May 2nd, 7PM – 8:30PM, Bible Study ~ We have started a new series on I and II Thessalonians. Looking to join a study, this could be a great opportunity. We are three weeks in and have gotten to chapter 2 of I Thessalonians.
Saturday, May 6th, 11AM – 12noon, LEGO Contest ~ We will be hosting a LEGOs competition for kids in first through sixth grade. Various prizes for different age categories will be given out and the competition is free to the public. The theme for this contest is making fake food out of LEGOs. As one of the judges, I think cheese related foods might just appeal to my cheesy nature.
Wednesday, May 16th, 5PM – 7PM, Jesus Revolution ~ Jesus Revolution set in the late 60s and early 70s depicts an era that was filled with people looking for something more.
Monday, May 29th, All Day, Memorial Day! ~ We'll be having our first cookout of the year!
Now for the part everyone always asks about, the actual food! Our soup is our hash brown potato soup, our new sandwich is a Reuben! Our specialty ice creams are Key Lime Pie and Cookies n' Cream.
Thanks and God bless,
Sean