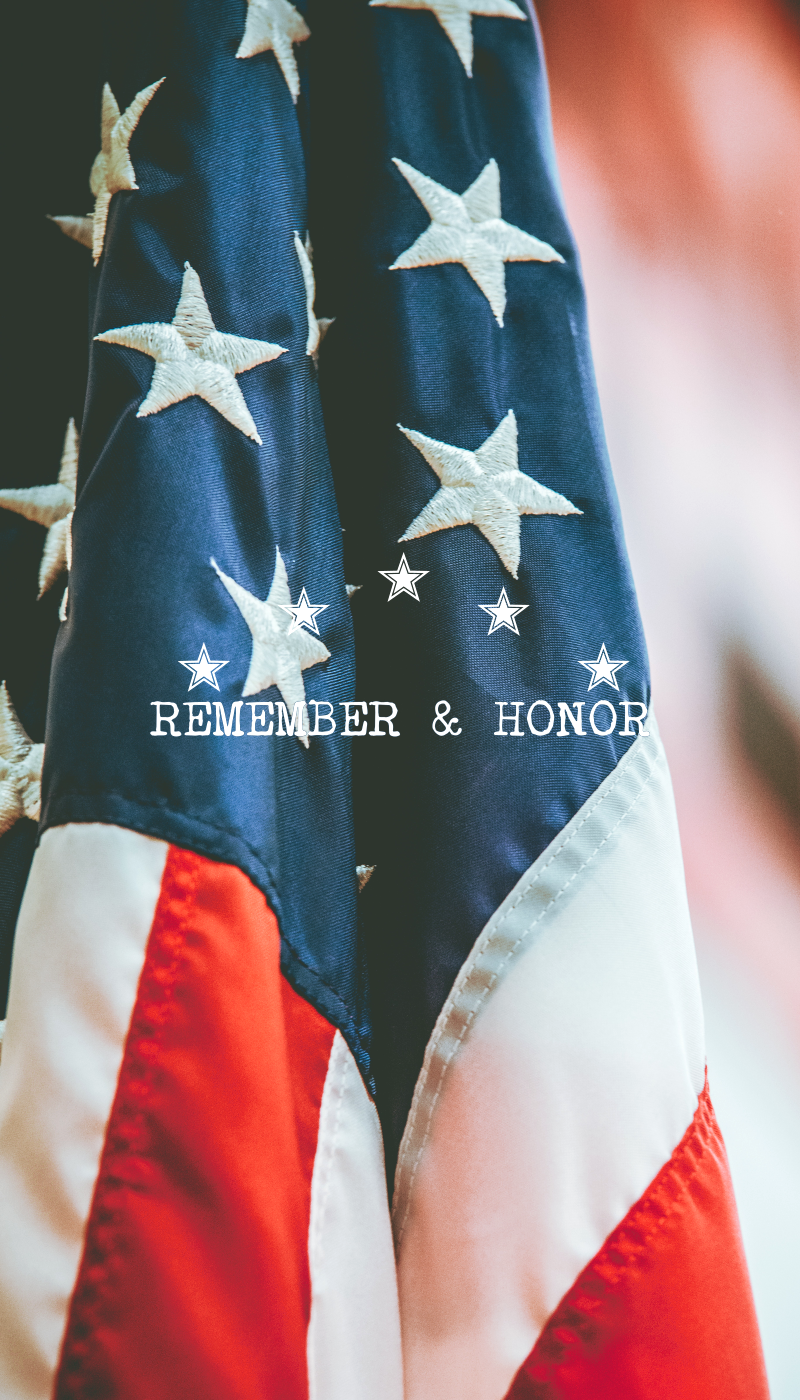 Memorial Day last year was fantastic with the parade coming past our store. A level of pride could be seen in our community as everyone watched the participants. During the parade I overheard a kid's question to his mother:
Kid: Mom, do soldiers ever go to heaven?
Mom: Of course they do! What makes you ask?
Kid: There are so many soldiers with beards but I never saw any pictures of angels with beards.
Mom: Oh, that's because most vets who go to Heaven get there by a close shave.
Once again, the Penn Hills Memorial Day Parade will be coming past our store, and once again we are in an excellent spot to watch the parade as it makes its way from St Bart's to the new Municipal Building on Duff. The parade starts at 11:00 on Monday the 29th, but they will probably close the roads about an hour in advance, so be sure to arrive early and enjoy some good company and amazing food. We'll be making food on the grill including our nearly famous hamburgers, kielbasa, and all beef hot dogs. You can check out our order form in advance and start planning how you want to delight your taste buds.
While we all recognize the significance of Memorial Day, sometimes kids have questions. I remember one time when I had the opportunity to observe the following interaction:
A small boy was staring at the names on the wall of an old church when the pastor noticed him. "What are you looking at?" asked the clergyman. "All those names. Who are they?" the boy asked. The pastor nodded, and said, "They are the reason we have Memorial Day. They are those who died in the service." The little boy considered that, then asked quietly, "The 9 o'clock service or the 11 o'clock?"
Now that I've gotten those jokes out of my system, I should probably take a moment and mention what else we have coming up in the not too distant future:
Friday, May 19th, 6:30ish – 9ish, Board Game Night ~ This has long been a tradition to come in on a Friday and have fun playing games. We have also just added some board games to our shelves that you should come by and check out.
Saturday, May 20th, 1PM – 3PM, Tech Help (the group formerly known as Old Men That Sit Around and Talk About Computers) ~ This group meets every Saturday to help others with their tech problems and/or talk about trending technology. We have solved a lot of computer problems for various platforms and devices including phones, smart watches, digital cameras, 3D printers, and we have helped people with numerous software problems ranging from laptop and cell phone apps to even things like Apple Car Play. If you got a new (or problematic) device, bring it in and we can help you set it up! Last week we built a new computer and installed an operating system on it.
Saturday, May 20th, 7PM – 8:30PM, Bereans Group ~ This group, which is open to the public, is discussing double fulfillment of prophecy (sensus plenior).
Tuesday, May 23rd, 7PM – 8:30PM, Bible Study ~ We are enjoying a series on I and II Thessalonians. This week, we will be in chapter 5 of I Thessalonians.
Monday, May 29th, All Day, Memorial Day! ~ We'll be having our first cookout of the year!
As we've started selling board games at Lost and Found, I decided to highlight the first game in a series known as The Crew.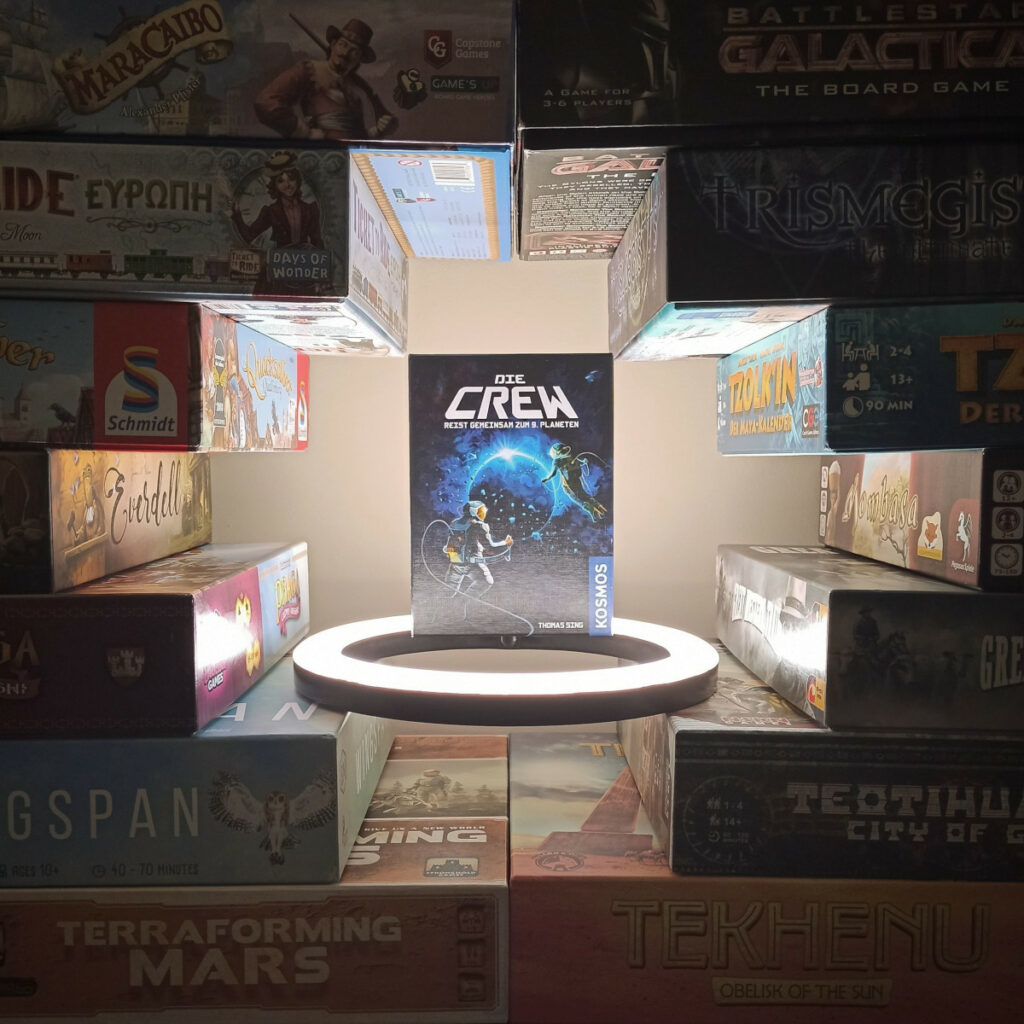 If you're looking for a game that's fun for the space nerds in your life, The Crew: The Quest for Planet Nine is a perfect option. The Crew is a cooperative strategy game. Everyone is working together as a team of astronauts traveling through the solar system in search of a mysterious Planet Nine. With cards and tokens, players need to complete 50 different missions on their journey, getting more and more difficult as the game progresses.
Each mission takes five to ten minutes, and the game can be picked up over several different game plays (as long as you have the same team). With a truly unique plot and challenges, The Crew makes for a fun game night adventure for all (ages 10+).
Now for the part everyone always asks about, the actual food! Our soup is our hash brown potato soup, our sandwich is a Reuben! Our specialty ice creams are Peach and Cappuccino Crunch. Our new specialty waffle is a red velvet waffle.
Thanks and God bless,
Sean