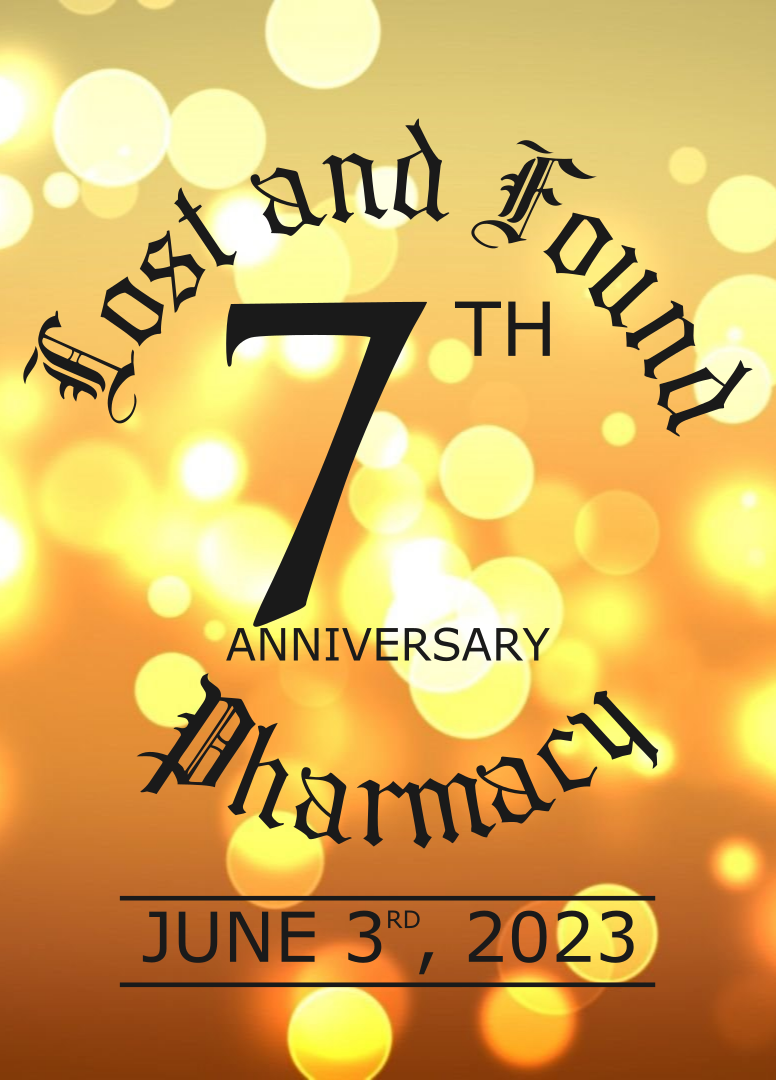 The following is a brief excerpt of a conversation between Shannon and myself.
Shannon: June 3rd is coming up do you know what that marks?
Me: It's a very special anniversary.
Shannon: Yes it is.
Me: It's the anniversary of when the Beer Barrel Polka hit #1 on the charts back in 1939.
Shannon: ?????
Me: I really love the rendition that was later performed by Chico Marx! I think you can find it on YouTube.
Shannon: That is NOT what I was referring to.
Me: sorry
So it is Lost and Found's seventh anniversary coming up on June 3rd and you should join us for food, live music, karaoke, and an all around good time.
In all seriousness I think it is good to mark business anniversaries. My family started a cattle ranch back in the early 1800's and passed it down from generation to generation. They recently celebrated their 200th anniversary. You could call it their bison-tennial.
We have a lot of exciting things coming up in the not too distant future:
Friday, May 26th, 6:30ish – 9ish, Board Game Night ~ This has long been a tradition to come in on a Friday and have fun playing games. We have also just added some board games to our shelves that you should come by and check out.
Saturday, May 27th, 1PM – 3PM, Tech Help (the group formerly known as Old Men That Sit Around and Talk About Computers) ~ This group meets every Saturday to help others with their tech problems and/or talk about trending technology. We have solved a lot of computer problems for various platforms and devices including phones, smart watches, digital cameras, 3D printers, and we have helped people with numerous software problems ranging from laptop and cell phone apps to even things like Apple Car Play. If you got a new (or problematic) device, bring it in and we can help you set it up!
Saturday, May 27th, 7PM – 8:30PM, Bereans Group ~ This group, which is open to the public, is discussing double fulfillment of prophecy (sensus plenior).
Monday, May 29th, All Day, Memorial Day! ~ We'll be having our first cookout of the year! We are in a great spot for the parade as it marches past our store at 11AM and we'll be taking grill orders from 10AM to 5PM!
Tuesday, May 30th, 7PM – 8:30PM, Bible Study ~ We are enjoying a series on I and II Thessalonians. This week, we will be in starting II Thessalonians.
Saturday, June 3rd, All Day, Seventh Anniversary ~ Seven years ago we opened a crazy non-profit pharmacy to help the community. We are celebrating that we have gotten to help people afford medications and enjoyed being a location for many community events. We'll have food on the grill, games, live music, karaoke, and more!
Wednesday, June 21st, 5PM – 7PM, Top Gun: Maverick ~ In a sequel to a film I watched repeatedly as a child we get a great story about redemption and second chances. This film is rated PG-13.

As we've recently started selling board games at Lost and Found, I decided to highlight my wife's favorite board game, Pandemic.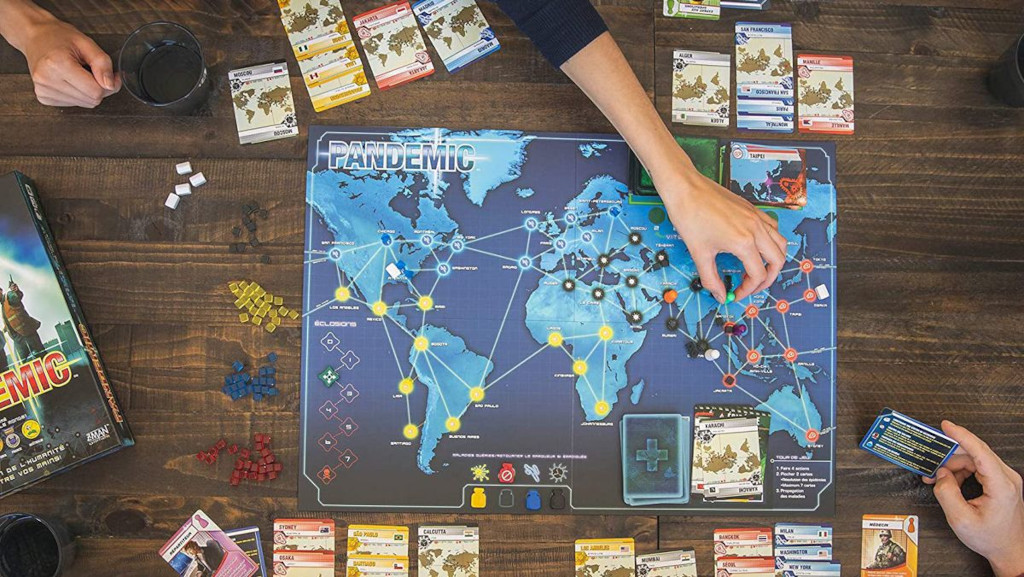 In Pandemic, several virulent diseases have broken out simultaneously all over the world! The players are disease-fighting specialists whose mission is to treat disease hot spots while researching cures for each of four plagues before they get out of hand. This is a cooperative game where either everyone wins, or the diseases end up causing catastrophic losses.
Now for the part everyone always asks about, the actual food! Our soup is our hash brown potato soup, our sandwich is a Reuben! Our specialty ice creams are Cheesecake Caramel Cookie Monster and by this weekend we'll be serving Whitehouse Cherry. Our new specialty waffle is a red velvet waffle.
Thanks and God bless,
Sean