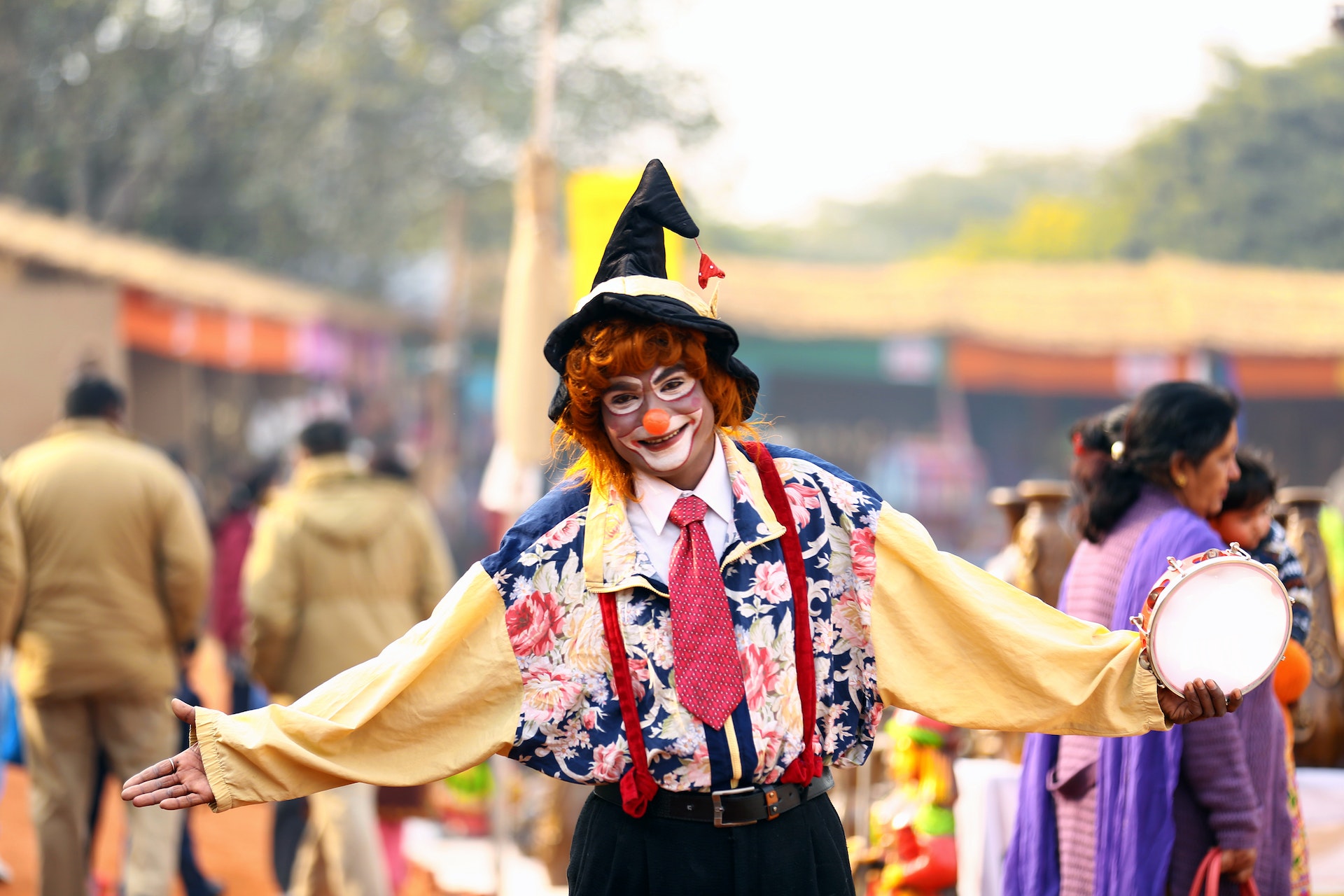 With that absolutely terrible dad joke I want to segue into letting you know that we are really excited to have a matching grant for our up-coming raffle! Every Summer we have a raffle to raise money for our patient care fund. This is always a big event for us as lots of individuals and businesses donate baskets specifically to help our patient care fund and this is the first time we've ever received a matching grant for it! Please be sure to come in and check out our raffle when it launches on August 19th during our Fourth Annual Craft Show and come in for the drawing on Labor Day.
Of course, if I start off with a joke about clowns I need to share some of my observations about clowns; after all, my Dad was a clown. I wanted to follow in his foot steps, but he had big shoes to fill!
When I was practicing to try and be a clown I was always walking around on stilts. I think I just wanted people to look up to me.
One of my friends did actually make a go of it as a clown for awhile. Then, he decided to change career paths at the circus and become a trapeze artist instead. Unfortunately that ended when he was let go.
Instead of joining the circus I took some more traditional jobs. When my daughter was eight I brought her in for bring your child to work day. As we were walking around the office she was getting crankier and crankier, then crying and sobbing.
As a concerned parent I asked, "What's wrong sweetie?"
At this point lots of the office staff was gathering around us.
With tears streaming down her face she sobbed loudly, "Daddy, where are all the clowns you said you worked with?"
I think I should move on to some of the other activities coming up in the not too distant future:
Friday, July 28th, 8AM – 4PM, Susan's Last Shift, Susan is well loved and greatly appreciated here at Lost and Found. We are sad to see her leave (she will be working with her husband). Someone asked me how we will fill the void that will be created by losing Susan. I sullenly responded, 'That void will be filled with our tears.' Please come in and wish her well and make sure you let her know how much you have appreciated her as well.
Friday, July 28th, 5ish – 9ish, Extra Long Board Game Night, This is an opportunity to come and play some board games that take a little longer. It looks like Power Grid will be one of the games starting closer to 5ish. Don't worry if you can't make it early as we are expecting lots of people to still be coming at the regular time as well. I'll make sure we have plenty of tables set-up for everyone.
Saturday, July 29th, 1PM – 3PM, Tech Help ~ We are a handful of tech heads that like technology and would like to help you with your stuff. We can help with cell phone, tablet, and computer problems/questions. We can talk with you about the latest tech like streaming TV, home security, cyber security, etc. This is all done for free, you just need to come in and ask for help. We will also be offering some classes come September, so let us know what you want to know more about.
Saturday, July 29th, 7PM – 8:30PM, Bereans Group ~ This group, which is open to the public, is discussing the differences between the fruit of the spirit and the gifts of the spirit.
Tuesday, August 1st, 7PM – 8:30PM, Bible Study ~ We are studying the Book of Exodus.
Wednesday, August 16th, 5PM – 7PM, Guardians of the Galaxy Vol. 3 ~ August's movie is the biggest blockbuster of the year. James Gunn, writer and director, finishes the story arc he started with the Guardians in 2014. Join Chris Pratt, Zoe Saldaña, Dave Bautista, and more as we finish this fantastic saga.
Saturday, August 19th, 9AM – 2PM, Fourth Annual Craft Show ~ This year's craft show will have lots of activities, grilled foods, raffle baskets, and more! This is our big Summer fundraiser, so stop in and check things out. You may register here or at our store. Your table purchase goes to our patient care fund.
Saturday, September 2nd, 11AM – noon, LEGOs: The Final Frontier ~ For September's LEGO competition, we are encouraging kids to focus on outer space. I think this category will be pretty far out!
As we've recently started selling board games at Lost and Found, I decided to highlight a board game that I helped create an expansion for Ticket to Ride.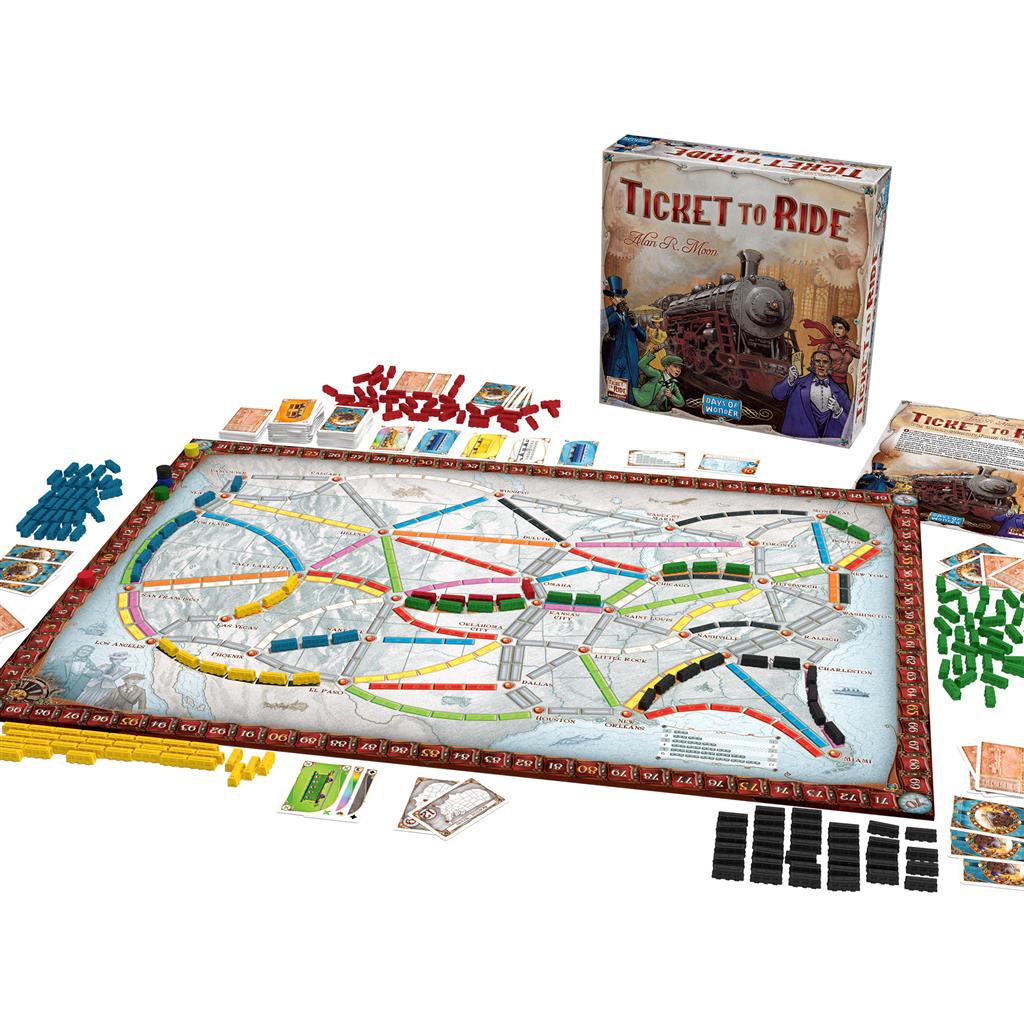 Build your tracks across the United States in Ticket to Ride, a fast-paced and strategic board game for two to five players. In every game, you and your opponents must compete for train cards which in turn allow you to run your trains between iconic American cities. You'll earn points for every route you complete, but you need to plan for the future—ticket cards can give you many more points if you connect the two cities shown on the ticket. Just be careful: your opponents are competing for the same routes as you!
Below is a picture of a fan expansion I helped make which must get me some geek cred.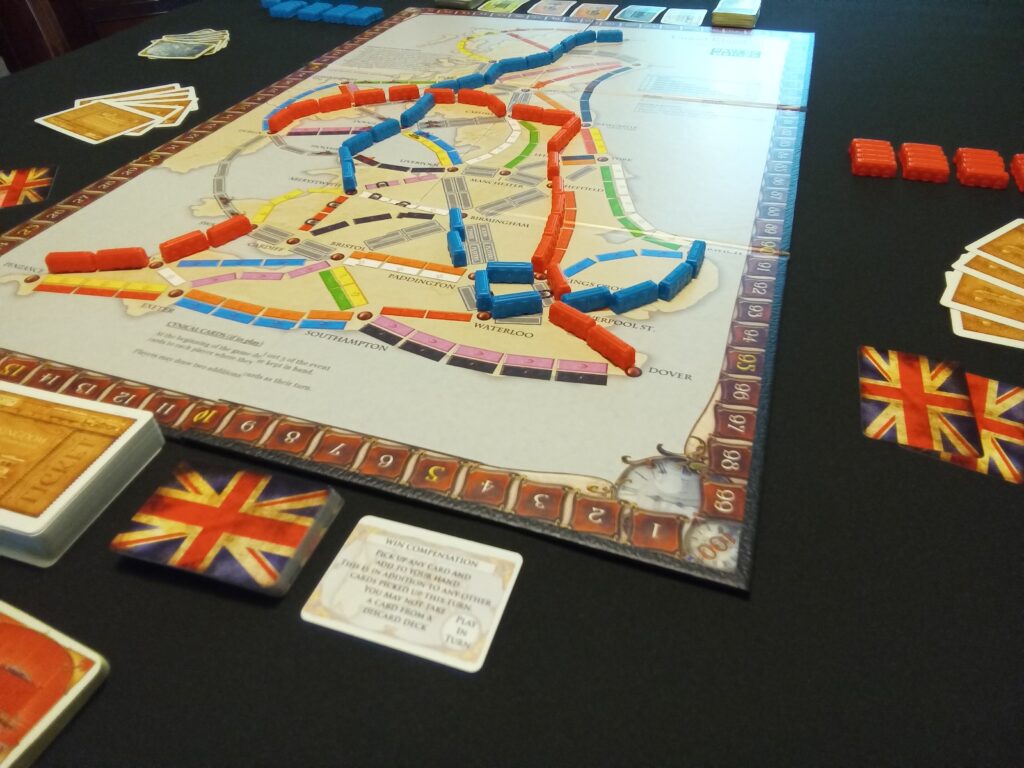 Now for the part everyone always asks about, the actual food! Our soup is our very popular chicken tortilla soup and our sandwich is our locally popular Penn Hills Cheese Steak! Our specialty ice creams are Cappuccino Crunch (soon to be replaced by Peanut Butter Caramel Cookie Dough) and Black Cherry (soon to be replaced by Orange Blossom).
Thanks and God bless,
Sean